The answer is yes blondes can get laser hair removal! There are different lasers used for different types of skin and hair colour. Traditionally a laser's heat source is more enticed by pigment found in darker hair. Cut to current times, where there are now specifically developed lasers that have been proven effective in removing unwanted hair for blond haired or fair skinned women and men.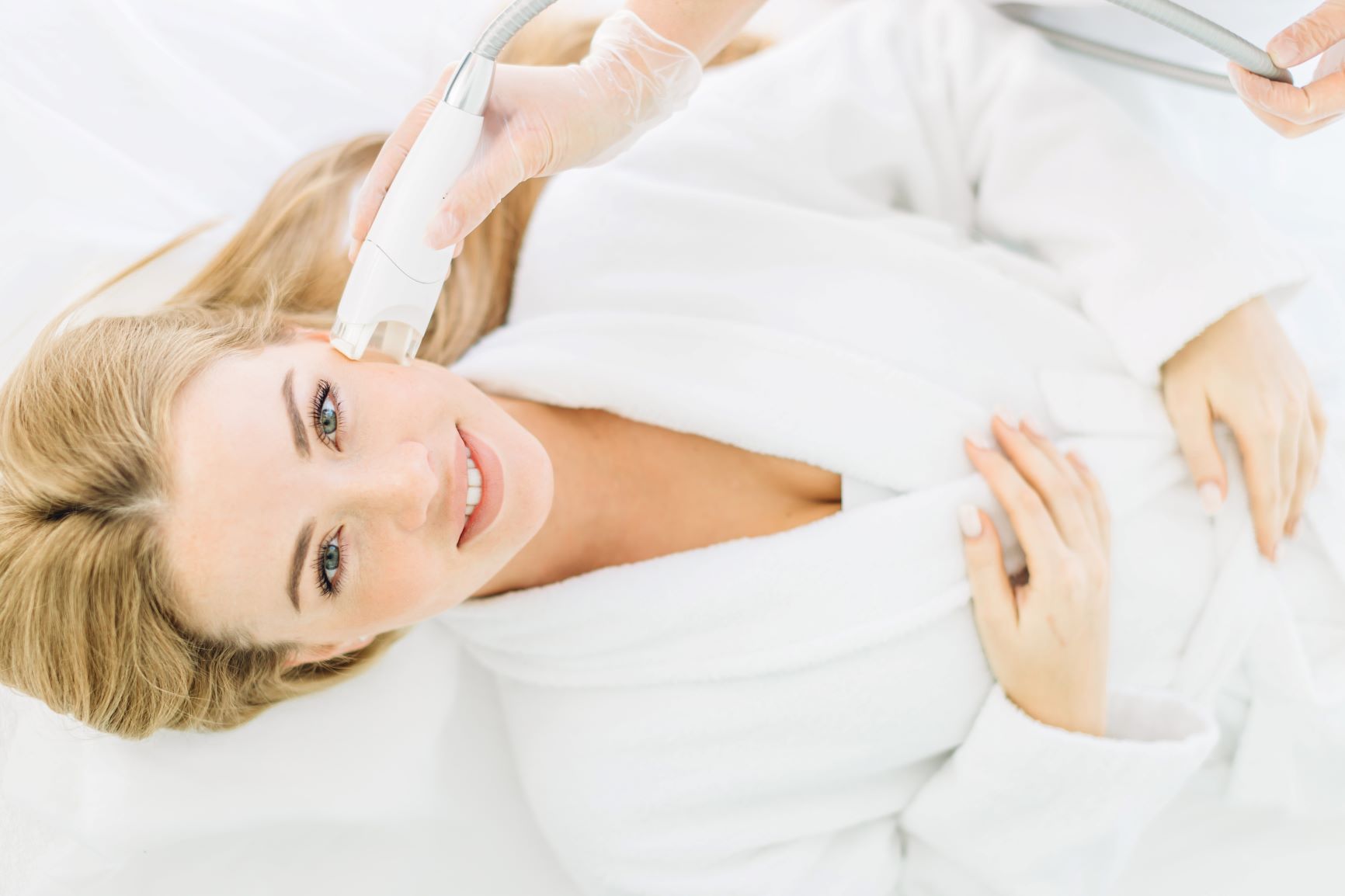 Does laser hair removal work on light hairs?
At IGBeauty Laser & Skin Clinic, we provide laser hair removal for many of our clients who have lighter hair and skin tone. However, laser technology cannot completely remove blond or gray hair from your body, like Electrolysis can, but it can damage the hair follicle permanently where pigment/melanin still remains. IGBeauty Laser & Skin Clinic uses the GentleMaxPro, which leverages the best laser technology that will remove or reduce light hair, the Alexandrite laser 755nm. The 755nm wavelengths better absorb the lighter pigment of the hair. The second best laser technology is the new LightSheer DUET which has a Diode laser of 810nm. We offer both of these laser products at one location to better serve our clients. Therefore blondes can get laser hair removal with pigment still present in the hair. We advise clients to book a consultation first so one of our technicians can do a patch test first to decide on the best treatment.
What type of hair is best for laser hair removal?
As with light hairs, the right laser hair removal technology depends on pigment present in the hair, no matter the colour. All humans have a pigment in their bodies called melanin, which is what gives our skin, eyes and hair their colour. Melanin also protects all of us from hazardous UV radiation exposure. Your hair's melanin pigment works precisely the same way. It absorbs the laser radiation, and in turn the laser can produce a small and specific beam of light, which can be focused on a tiny spot of hair. As the laser energy begins to heat up, it will damage the follicle, preventing future hair growth. Since the laser beam is specifically directed and concentrated on a very specific area on your body, your surrounding skin will not be harmed, making this technology completely safe and highly effective.
To answer the original question, generally speaking laser hair removal works best on coarse, thick dark hairs due to the higher counts of melanin that are present. The energy of the laser is quickly absorbed by thick, pigmented hair, which can definitely make the treatment highly responsive. That being said, more and more products like the LightSheer DUET are now available on the market, so that it can be just as easy and effective for blondes to get laser hair removal.
What happens if you stop laser hair removal early?
Normally the standard time between laser hair removal appointments is 4-6 weeks. On average it takes about 5 sessions to attain great hair reduction results. The reason it is important to consistently keep up with your appointments is so that the laser treatment can continually traumatize your hair follicles. If you stop early with the recommended treatment, you may have to begin the process all over again in that specific area.
Blondes can get laser hair removal
At IGBeauty Laser & Skin Clinic, we know more than most that both women and men want to feel confident knowing that they do not have to deal with annoying body hair any longer. Our team of skilled and educated laser technicians are able to guide you through every step of the laser hair removal process, and will develop an individualized treatment plan to efficiently remove your unwanted body hair with incredible results. It is time to experience the next level of pain free laser hair removal. Brunettes and blondes can get laser hair removal. Call IGBeauty Laser & Skin clinic today at 416.484.4884 or visit https://www.igbeauty.com/service/laser-hair-removal to book a complimentary consultation with one of our laser hair removal specialists.