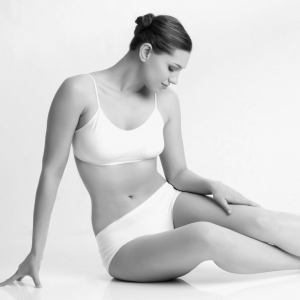 Cellulite Reduction and Body Contouring in Toronto
Amongst the various Cellulite Reduction and body contouring treatments available, TriLipo Med has emerged as one of the better options. It's clinically proven, non-surgical, and non-invasive – a treatment protocol for eliminating fat cells from the most accessible parts of the body. TriLipo Med treatments can often produce results after the first treatment. However, several treatments are suggested in order to attain the best results. Best of all, TriLipo MED is simply a walk-in-walk-out procedure that won't compromise the course of the business day or any of the daily routines.
Proven effective for all skin types, TriLipo MED provides noticeable improvement from the first treatment, and consistently thereafter. Without pain and without downtime, there is no recovery period, and everything can resume as usual after treatment. Unique to this treatment is the use of "radio waves" to warm the fat under the skin to a point where it actually melts. Then, the muscle activation component of the system releases the fat through the lymphatic nodes and out of the body. Essentially, TriLipo MED eliminates fat, contours the treatment area, and tones muscles.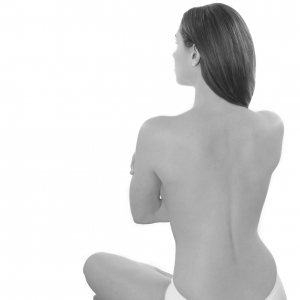 TriFractional Technology is designed to rejuvenate the outer layer of the epidermis. Small beams of radio-frequency energy penetrate the epidermis and create micro-wounds. In this way, old and damaged skin cells are removed and naturally replaced by new, healthy skin. Radio-frequency technology heats the dermis layer and causes collagen fibers to regenerate. At that point, the Dynamic Muscle Activation technology targets underlying muscles, strengthening and toning the treatment area. By treating the three skin tissue layers, TriLipo MED delivers exceptional results.
TriLipo MED doesn't require additional exercise after each treatment. However, optimum health is always enhanced by regular exercise and healthy diet – a combination that will certainly ensure better long-term results after treatment. Most importantly, TriLipo MED should be professionally administered, employing state-of-the-art equipment, and supervised by skin care specialists who are experienced. At IGBeauty, skin care specialists include a talented team of aestheticians, all of whom are licensed in their specific field of expertise.
The Benefits of Cellulite Reduction and Body Contouring Treatment:
Body Contouring
Muscle Firming
Cellulite Reduction
Body Fat Reduction
Circumference Reduction
Stretch Mark Reduction
Acne Scar Removal
Skin Tightening
Firming Saggy Arms
Tummy Fat Reduction
Buttocks Sculpting
Knee Tightening
Bra-line Back Lift
Abdomen Skin Tightening
Hand Skin Rejuvenation
Neck/Chest Rejuvenation
Neck/Double Chin Firming
Inner Thigh Area Lifting

TriLipo MED treats all four layers of body tissue – epidermis – dermis – fat – muscle.
TriLipo MED uses TriFractional technology to ensure exceptional skin resurfacing results. The so-called "three-pulse" technology is safe and effective, and with minimal discomfort. The "three pulse" methodology is designed to penetrate much deeper into the tissue than other methods. The first of the pulses is micro-ablative, removing tiny points of the epidermis. The next pulse is a penetrating pulse that heats up the skin. And finally, the third pulse is the one that penetrates the deepest, and heats up the mid-dermis. All three pulses work in parallel to rejuvenate the skin.
TriFractional technology actually creates tiny micro wounds in the skin, which allow the body's natural healing response to be triggered. This healing process creates and builds new skin tissue. After each treatment, the untreated areas of the skin will serve to heal treated areas of the skin. Beyond skin regeneration, the heat from TriLipo MED also causes fat cells to physically shrink. And with Dynamic Muscle Activation, each treatment protocol stimulates muscles to clear and release body fat safely. The results: enhanced body shaping that's hard to otherwise match.
TriLipo MED is the ideal solution for fat reduction, skin tightening, and anti-aging.
TriLipo MED was designed as a non-invasive protocol for fat removal, lymphatic drainage, skin tightening, and wrinkle reduction. With visible results from the very first treatment, longer-term body shaping results are achievable in very few additional treatments. Without getting overly technical, TriLipo MED stimulates and accelerates natural fat metabolism, releasing liquid fat and then draining that fat naturally. With pressure and heat, the simultaneous effects of the treatment accelerate blood circulation, which concurrently optimizes tissue detoxification and oxygenation.
One of the best features of TriLipo MED is the capacity to treat fine lines and delicate areas of the face, all of this without any damage or pain. As for collagen regeneration, the treatment allows for
collagen strands to be pulled close together, resulting in tighter skin. Over the long term, collagen regeneration provides younger looking skin. And while every patient's skin condition is different, tighter skin and improved skin texture are almost immediately noticeable. Loose skin around the neck feels tighter even after the first treatment. However, several treatments are recommended.