Microneedling in Toronto by eDermaStamp by Dermaroller

Reducing Your Scars the New and Improved Way
Let's face it.
We all have a nasty scar from something that we have experienced in life. It can be a scar on your chin from a biking accident or an abundance of scars left behind from years of struggling with acne. It can also be a scar left behind from c-section or even those frustrating stretch marks that you battle with.
Whatever it may be there is a new treatment that can help to reduce these scars. eDermastamp has created a new procedure that helps to minimize scars.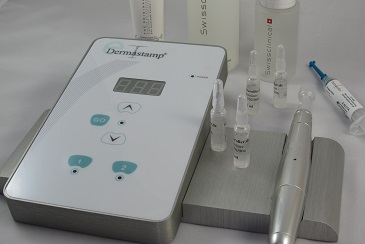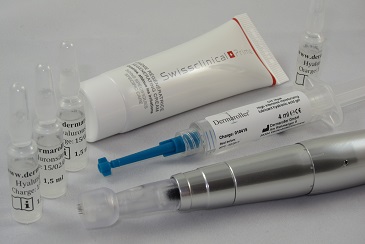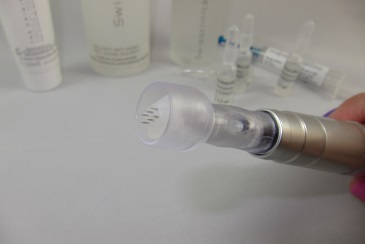 eDermaStamp Scar Therapy repair:
Acne Scars
Burn Scars
Stretch Marks
Pore Size Reduction
Hyper – Pigmentation
Chicken Pox Scars
Isolated Scarring
C section scarring
Sagging skin
Hair Loss Therapy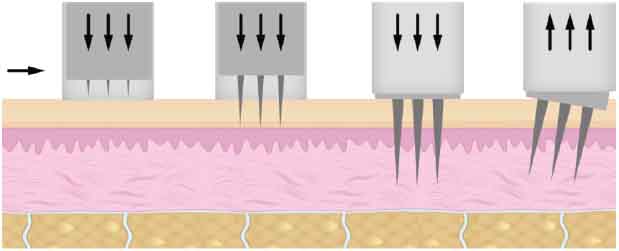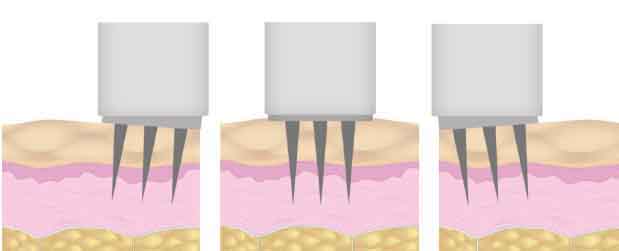 How does it work?
Scar Reduction Therapy is a process in which an eDermaStamp or Dermaroller, that uses a fine needle system, is applied to the skin.
The fine needles go deep into the skin, below the surface in the dermis and help to release old fibrotic scar tissue, which is the cause for visible scars. This stimulates the skin to repair itself by producing new skin cells while boosting blood supply and circulation. As well, it helps to produce new collagen while forming elastin fibres. This is a procedure that can take anywhere between 2-6 weeks to see actual results.
Who is it for?
It is for anybody that has scarring varying from acne scars to scars caused by injury and even stretch marks.
Are there any other skin conditions that it helps with?
Yes. The eDermastamp system helps to reduce pore size, hyper pigmentation, and sagging skin. It can even be used for Hair Loss Therapy. It is also a great treatment for fine lines and wrinkles making this a very well rounded treatment system.
The Benefits of a Dermaroller® Professional Treatment
Performed in a professional setting, Dermaroller® stimulates skin repair and reduces the appearance of wrinkles, scars, and stretch marks. Dermaroller® is the complete Collagen Induction Therapy, designed as a professional protocol, with home care treatment as an adjunct. The Dermaroller® micro-needling technology is clinically proven and approved by Health Canada. The equipment is precision-manufactured, with medical-grade technology.
Dermaroller® micro needling produces visible results with some of the most common skin conditions. The treatment reduces the appearance of wrinkles. It tightens and tones the skin. It is used to treat scars and stretch marks. And it achieves excellent results in improving the texture and consistency of the skin. Clients have also experienced noticeable results with such issues as premature skin aging, hyperpigmentation, age spots, rosacea, and acne scarring.
Minimally Invasive Skin Renewal Treatment
Differing from alternative treatments and procedures, Dermaroller® is only minimally invasive – it creates precision micro-injuries, but without causing any wounds or damage. The micro-injuries actually trigger the body's natural wound healing response, which activates increased collagen production in the treatment area. By stimulating healthy cell renewal, the skin tightens and thickens, allowing for fine lines, wrinkles, and scars to be dramatically diminished.
Choosing the authentic Dermaroller® system is far preferable to any over-the-counter options. This is a skincare treatment that requires professional supervision for best results. And while a store-bought device might be less expensive, there are possible health risks and undesirable side effects. Simply put, this is technology that requires the expertise of a skin-care specialist.
How long does it take, and does it hurt?
This Scar Reduction treatment can take anywhere between 1 – 1.5 hours, depending on the area and severity of the area that is being treated. You begin by getting your skin cleaned and disinfected. Then a numbing agent gets applied to the skin so that you can sit back and enjoy the procedure without any discomfort. Once you are ready, the eDermaStamp is applied to your skin and the tip of it will slide over your skin, which creates stimulating canals, and an even reddening. This is the best indication for a great medical treatment.
What about downtime and aftercare?
Right after the Scar Reduction treatment, you will notice redness and swelling of the skin. This is all perfectly normal as that is the way that the skin begins to heal. This reaction does not last long and fades drastically within hours. The skin deescalates from being red to being pink within a couple of hours. This pink tinge can last from 12 to 24 hours on average. In the days following, the dryness will continue and may do so for up to 3 days. As well, the skin begins to exfoliate, ridding itself of dead cells.
It is important to use a hydrating and soothing cleanser on your skin as it will be quite dry after this procedure. Another great way to hydrate the skin is by using hyaluronic acid. It is also very important to remember to protect the skin with zinc oxide sunscreen, as your skin is very sensitive to the sun after this procedure.
Please note that you need to avoid facial products with AHA's, BHA's, vitamin A or Retinol for a minimum of two days.
What are the side effects?
eDermaStamp uses very fine needles to promote skin stimulation and skin rejuvenation. This treatment differs from other heat-based technology as the skin does not burn during the treatment and there is no skin coagulation. Since we are not using heat, the eDermastamp can be used on any skin colour and skin type. There is almost zero risk and a significant decrease in the number of potential side effects.
How long until I see real results?
This is highly dependent on the severity of the condition of your skin. You should begin to notice a difference within 2-6 weeks of your first treatment. However, your skin will continue to improve over 6-12 months. You will see the best results from the six months to a year range.
How often can I have the eDermaStamp?
For Scars + Acne Scar Reduction: 2-6+ treatment / 4 wks apart
Can I increase results at home?
For optimal results, you can purchase the Dermaroller system for at home use. It is to be used every second day or even just up to once a week to see results and helps to keep your skin stimulated by deepening the ingredients from the eDermaStamp procedure into the skin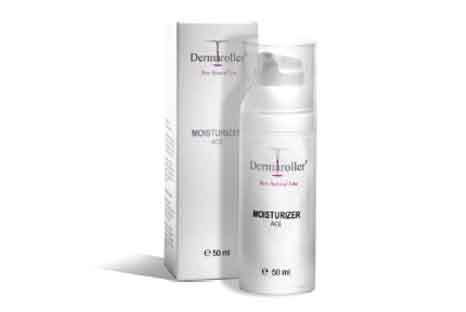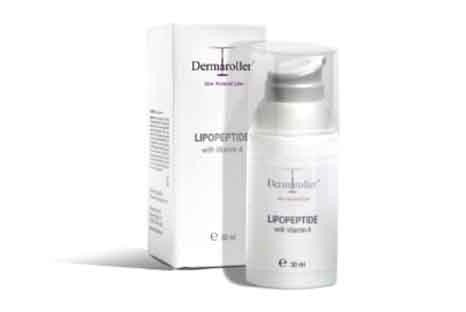 Before and After: What to Expect
With eDermaStamp treatment, a series of very small needles are used to promote skin stimulation and rejuvenation. These treatments can effectively reduce the look of scarring and stretch marks, and overall the procedure is straight forward and effective. Before you begin the treatment, the skin will be cleaned and disinfected and then a numbing agent will be used to ensure you do not feel any discomfort during the procedure. After the treatment, you may notice some redness or swelling of the skin, but this is normal and will disappear within. Some pinkness or tenderness may remain for the next day or so and the skin will be drier than normal. Ensure you are hydrating the treated area and within two to six weeks of your first treatment you will notice a reduction in the visible signs of scars, pigmentation, fine lines or stretch marks. However, the best results won't be visible until six to twelve weeks of treatment.
How much does microneedling cost?
Microneedling costs vary depending on the site of the treatment, the number of treatments and the size of the affected area. In general, for microneedling services you can expect to pay $350-$450 per session, however this price will increase if you are treating multiple areas or a large area of the skin. We recommend booking best to a consultation with a professional aesthetician to determine the area that needs to be treated and the exact price for those treatments. The expert team at IGBeauty Laser & Skin Clinic can help you determine if microneedling is right for you and how much the treatment plan will cost.
How much does microneedling cost for face?
Microneedling treatments for the face can sometimes be cheaper than other sites, especially in comparison to treatment for large areas of the body. In general, each session will cost approximately $350. However, this price can still vary depending on how many treatments you require and if you want to pair this with treatments for other sites.
Can microneedling cause scarring?
Microneedling itself doesn't cause any scarring and in fact it is used to treat scarring! By using small needles to penetrate the skin, microneedling naturally induces skin stimulation and repair. This can reduce the appearance of visible scars and many people have used it to treat acne scars, stretch marks, signs of aging and pigmentation issues.