How does laser hair removal work?
Laser Hair Removal uses light technology to remove unwanted hair on any body part. The laser emits a very specific beam of light at a wavelength that is targeted at melanin in the hair and at the follicle growth center. Melanin / chromophore is the material that gives color to our hair. Laser impulse when absorbed by hair follicles destroys them without damaging surrounded skin.

Laser or IPL (Intense pulsed light)?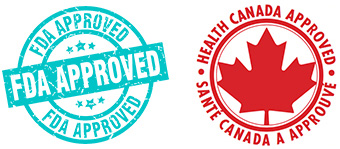 Often we asked by our clients what the difference between IPL and Laser hair removal is. Lasers utilize one wavelength to specifically target melanin, which allows for deeper penetration. The energy is then directed to the target and not absorbed by the other chromophores in the pathway. Lasers will selectively destroy specific targets and not cause harm to the surrounding tissue when used properly. Laser machines are set to emit the exact wavelength required to treat your hair. Obtaining enough energy to remove hair can be challenging with IPL. Skin pigments and vascular lesions absorb most of the energy, so in order to hit more focused targets, higher energy levels are needed which can increase the chance of burning or other side effects.
IPL devices provide a broad range of wavelengths that are absorbed by various chromophores energy levels need to be employed which increase the risk of burns and various complications. These adverse effects include hypo-pigmentation, blistering, hyper-pigmentation and possibly scarring. The cost of IPL treatment sometimes is cheaper because of the lower equipment cost. But lower efficiency demands more treatments to be done on the same area and at the end full course of IPL hair removal will cost you more than Laser Hair Removal. Try Laser Hair Removal at IGBeauty Studio with the most comfortable and effective laser hair removal systems in the world - LightSheer® Duet™ (Diode laser) and GentleMax Pro ® (Alexandrite / Nd:YAG laser)!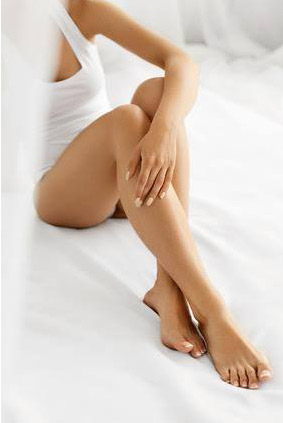 Laser hair removal with LightSheer® Duet™ and GentleMax Pro® is a non-invasive procedure that effectively stops hair growth on the area that is treated - permanently. Most people see permanent results after a few sessions, although some people respond better to laser hair removal than others.
In addition to long-term hair reduction, laser hair removal is said to have incidental benefits. Following laser hair removal many people see a reduction in the number and severity of ingrown hairs, even bringing long-term ingrown hairs to the surface of the skin for easy removal. Others say that laser hair removal can be a contributing factor in skin rejuvenation. Firming and smoothing the skin, improving the overall skin tone and texture, treating unpleasant veins, minimizing large or blocked pores, fading skin spots, pigmentation and reversing sun damage are all benefits said to be associated with laser hair removal.
Learn more about top quality laser clinic in Leaside