Collagen Induction Therapy in Toronto by eDermaStamp
We are all in search of the next big anti-aging treatment and there is an abundance of treatments out there. There are all sorts of creams, serums and gadgets to help diminish the signs of aging. These products are targeted at minimizing fine lines and wrinkles by stimulating the collagen production of your skin. With all of these options one can get confused with what treatment is best suited to your personal needs.
Collagen induction therapy is a highly effective treatment that works on helping your skin tighten and helps to stimulate collagen production. It is a procedure that should be done by a professional and is very effective in alleviating any signs of aging.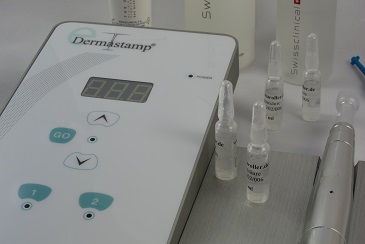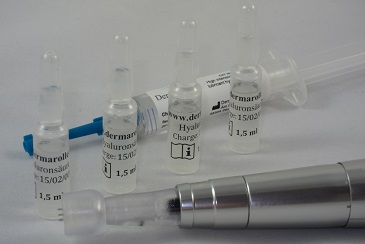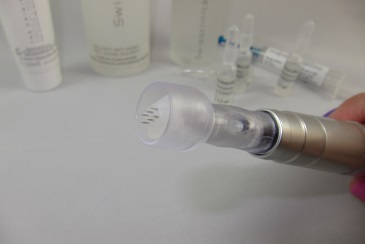 eDermaStamp Collagen Induction Therapy:
Skin Rejuvenation
Collagen Induction Therapy
Scar Reduction Therapy
Fine Lines
Wrinkles
Deep Wrinkles
Hair Loss Therapy
Pore Size Reduction
Stretch Marks
Acne Scarring
Skin Tightening
Isolated Scarring
Hyperpigmentation
Hypopigmentation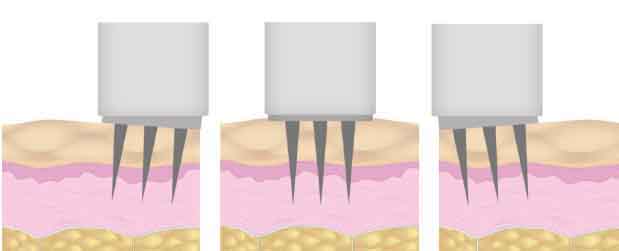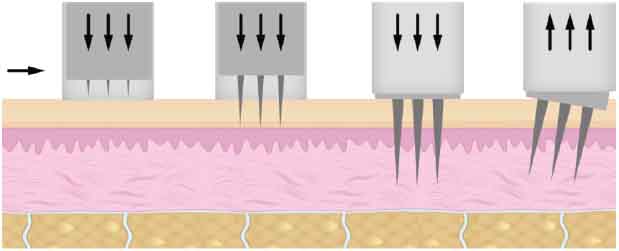 How does it work:
The way that collagen induction therapy works is by applying a topical treatment and then using a rolling device or stamping device with a number of short and thin needles that lightly puncture the skin. This process motivates your skin to produce new and healthy cells. This process causes minor bleeding which is a very important part of the healing process as that is the first step to regenerating the skin cells. Once the procedure is done, another topical cream is applied to soothe the treated skin.
What skin conditions does it work on:
Collagen induction therapy is an excellent therapy for those looking to reduce fine lines wrinkles. It is also a fantastic treatment for stretch marks and acne scars. It is great for all skin types as it creates a beautiful and fresh glow.
What is the eDermastamp?
The eDermastamp™ technology is a state-of-the-art micro-needling system designed and manufactured in Germany. Professionally administered, eDermastamp™ electrically pricks the skin in very rapid succession. The precision micro-needles are medical grade stainless steel and allow for marginal invasive penetration with marginal tissue trauma.
The idea behind eDermastamp™ is to take advantage of the skin's natural capacity to regenerate.
The procedure stimulates cell proliferation, which itself causes new collagen to form. By treating the epidermis (the outer layer of skin cells) eDermastamp™ treatments improve the overall texture of the skin. It's minimally invasive, but with noticeable results.
Under professional supervision, micro-needling results in rejuvenated skin. The good news is every part of the face and body can be treated, and many skin conditions can be improved. With eDermastamp™, success has been achieved treating fine lines, wrinkles, acne scarring, and even stretch marks. After treatment, skin looks brighter, firmer, and clearer.
The eDermastamp™ procedure is excellent for skin that has lost smoothness and suppleness, particularly around the mouth and jaw. Clinicians achieve excellent results around the lower face area, where the skin appears smoother and fresher. It's the pain-free approach to rejuvenating skin, by kick-starting the body's natural ability for collagen production.
Today, eDermastamp™ technology is considered the leading edge in electronic micro needling. This is a procedure best administered in a professional skin care clinic, and by clinicians who are trained and experienced. The protocol is designed to regenerate new skin tissue, and therefore the treatment process takes approximately six weeks to be completed.
How long does it take:
This treatment can take anywhere between 1 – 1.5 hours depending on the area and severity of the area that is being treated. First your facial area is cleaned and sterilized and a numbing agent is applied to your skin in order to make the procedure very comfortable and relaxing. Then the eDermaStamp is applied in a gliding motion to stimulate tissue regeneration and rejuvenation of the skin with the injection of moisture into the skin.
What about the aftercare:
Following treatment you may notice redness and swelling on the skin, which is normal and part of the skin's healing process. The inflammation reaction, if any, last a short time and fades almost completely within 12-24 hours following the procedure going from red to pink. Skin dryness may be experienced for up to 3 days as well. You will notice the skin exfoliating to get rid of dead cells leaving you looking great!
Hydrating and cleansing your skin following the procedure is very important as it will experience some dryness. One effective option is using hyaluronic acid, as well as applying zinc oxide sunscreen to protect from the sun because the skin will be sensitive. Also avoid facial products containing BHA's, AHA's, Retiol or Vitamin A for a couple days after the procedure.
What are the side effects:
eDermaStamp makes use of very fine needles to promote skin stimulation and skin rejuvenation. This differs from heat based technology which causes burning and/or coagulation of the skin. Because heat is not used the side effects of the treatment are very minimal and the risk is close to none. The treatment can also be applied to any skin tone as a result. The only side effects that you may experience are scabbing of the skin as it rids itself of dead cells.
How many treatments will I need and how long does this last:
The amount of treatments necessary to see a real difference is anywhere between 2 – 6 sessions. This is also highly depending on the severity of the skin condition. Collagen induction therapy has very long lasting effects if you maintain the skin properly. Your skin loses elasticity with time so you can consider additional treatments in the future but the initial treatments should last several years.
How long until I see real results:
Fresher skin will be visible within 2-6 weeks following the procedure. It is an intricate procedure that makes the skin work for a while after the procedure has been implemented. You may not see significant improvement for approximately 3 months or more, but it will be well worth the wait once those three months go by!