TriLipo MED: The Non-Surgical Facelift in Toronto
With TriLipo MED, healthy, glowing skin is barely a treatment away. TriLipo MED has proven to be a procedure that delivers remarkable rejuvenation, treatment after treatment. Clients report tighter, smoother, more rejuvenated skin, and over the long-term, they witness dramatic wrinkle reduction. Under professional supervision, treatments are safe and non-surgical no preparation is required and there is no recovery period. Patients can return to daily routine immediately. TriLipo MED makes use of THREE individual technologies to treat THREE facial skin layers: the epidermis, the dermis, and the muscle. By comprehensively treating these three skin layers, the TriLipo MED procedure delivers exceptional anti-aging results. Patients marvel at how they feel.

TriFractional Technology
This part of the treatment rejuvenates the epidermis (outer layer). Here, radio-frequency energy penetrates the skin and creates micro-wounds, allowing the body to produce new, healthy skin.
TriLipo Radio Frequency
This part of the procedure is specifically designed to heat the dermis layer of the skin, causing the collagen fibers to naturally regenerate. There is no associated pain and no recovery required.
Dynamic Muscle Activation
The DMA portion of the treatment targets underlying facial muscles. This strengthens and tones the muscles. Overall, there are improvements from the first treatment and steadily thereafter.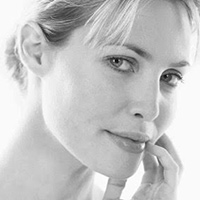 Professionally supervised, TriLipo MED doesn't require any healing after treatment. However, personal health, regular exercise, and a healthy diet will always ensure better results after each treatment. Importantly, TriLipo MED must be professionally managed, and supervised by a skin care specialist who is trained and experienced. At IGBeauty Studio, the skin care team includes a Medical Doctor, and skilled aestheticians and therapists (all licensed in their field of practice).
Benefits of Non-Surgical Facelift: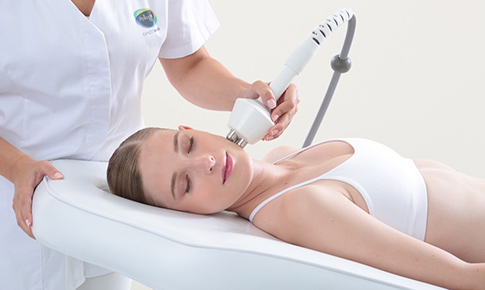 Reduction of fine lines/wrinkles
Tightening of turkey-skin neck
Elimination of hyper-pigmentation
Effective removal of acne scars
Facial skin tightening/rejuvenation
Jaw line shaping and contouring
Reduction of double chin/eye bags
TriLipo MED technology ensures exceptional skin resurfacing results.
The TriLipo MED technology is a safe and effective skin resurfacing protocol. The technology is designed to penetrate far deeper than other comparable methods. Using a "three-pulse" method, TriLipo MED allows for a complete skin treatment. The first pulse is micro-ablative and removes tiny parts of the epidermis. The second pulse penetrates and heats the skin. And the third pulse penetrates deepest, heating up the mid-dermis. Together, the three pulses deliver the results. The principal idea behind TriLipo MED is to allow for a natural healing response to be activated. In this way, the body's natural healing ability will build new skin tissue. But there's more. Beyond the aspect of skin regeneration, the technology also causes fat cells to shrink. And with the DMA component, muscles are stimulated to safely clear and release the fat. The results: a non-invasive, non-surgical protocol that enhances body shaping far better than any alternative treatment.

TriLipo MED – ideal for fat reduction, skin tightening, and anti-aging.
TriLipo MED technology was designed specifically for fat removal, wrinkle reduction, and skin tightening. Visible results are obvious from the first treatment, and impressive long-term results are attainable with additional treatments. Using the dynamics of pressure and heat, the treatment serves to improve blood circulation, and promote tissue detoxification and oxygenation. TriLipo MED is ideal for treating fine lines and the more delicate areas of the face. There's no damage or pain to the skin, and as the skin regenerates, the collagen strands are pulled closer together, making for tighter skin. While every patient is different, tighter skin tone and improved skin texture are noticeable immediately after each treatment (several treatments are suggested).