Medically Advanced Skin Care
Straightforward, easy to use and effective medically supervised skin care is the hallmark of the Biophora system. It is formulated on the principle that technically advanced skin care doesn't have to be a regimen of expensive and complex steps to attain healthy, toned and more youthful looking skin.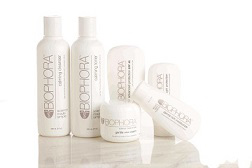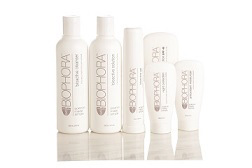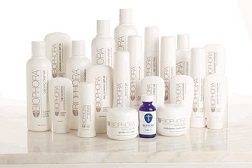 Each Biophora product and protocol is designed to improve specific skin conditions with the speed, effectiveness and safety our medical professionals have come to expect for their patients. The simple goal is to normalize and improve skin function to restore and maintain a healthier, younger skin appearance.
Cleansers
Biophora cleansing products gently remove make-up and debris while maintaining the skin's normal pH balance to leave the skin feeling supple and looking refreshed.
Conditioners
Biophora conditioning products loosen stubborn skin debris leaving the complexion perfectly clean, with a revitalized appearance and prepped for beneficial ingredients from subsequent product use.
Exfoliators
Biophora exfoliators contain key ingredients that help to slough dead skin cells assisting in brightening and refining the appearance of the complexion. Whether targeted to normal, oily or sensitive skin conditions, Biophora exfoliators safely but effectively encourage the healthy look of clear, youthful, well-functioning skin.
Correctives
Biophora corrective products help to refine the appearance of aging and sun-exposed skin. Key ingredients assist the skin to look brighter, more refined in tone, texture and firmness.
Moisturizers
Biophora moisturizers are designed for use after the skin is conditioned so that their range of active antioxidant and nourishing properties, botanicals and emollients which synergistically promote tissue-binding, firming, plumping and healing may be effectively delivered.
Protectants
Biophora protectants prevent skin's exposure to elements that may damage the skin or compromise its health, whether sun or environmental factors, bacteria or moisture loss. Use of the protectant, Daily Protection SPF30 is a mandatory component of the Biophora system, while other protectants assist in maintaining moisture balance and bacteria reduction.
Eye Care
Biophora eye care is formulated to gently plump, refine and smooth the delicate tissue around the eye area for a more rested and youthful appearance.
Masks
Biophora masks provide active state-of-the-art ingredients that further eradicate skin debris and the build-up of dead cells as well as prepare the skin for the application of nourishing ingredients. Using the masks results in pore refinement, diminishing of redness and irritation and obvious and immediate revitalization of the skin's appearance.