Laser Acne Treatments in Toronto
Laser acne treatment using Intense Pulsed Light Photofacial
Treating acne with Intense Pulsed Light (IPL) has proven effective with many different skin types and conditions. Also known as IPL Photofacial or IPL Photorejuvenation, it's a gentle treatment that can address acne bacteria, skin pigmentation, and skin redness all in a single procedure.
Often referred to as the "Quick Lunch Time Procedure"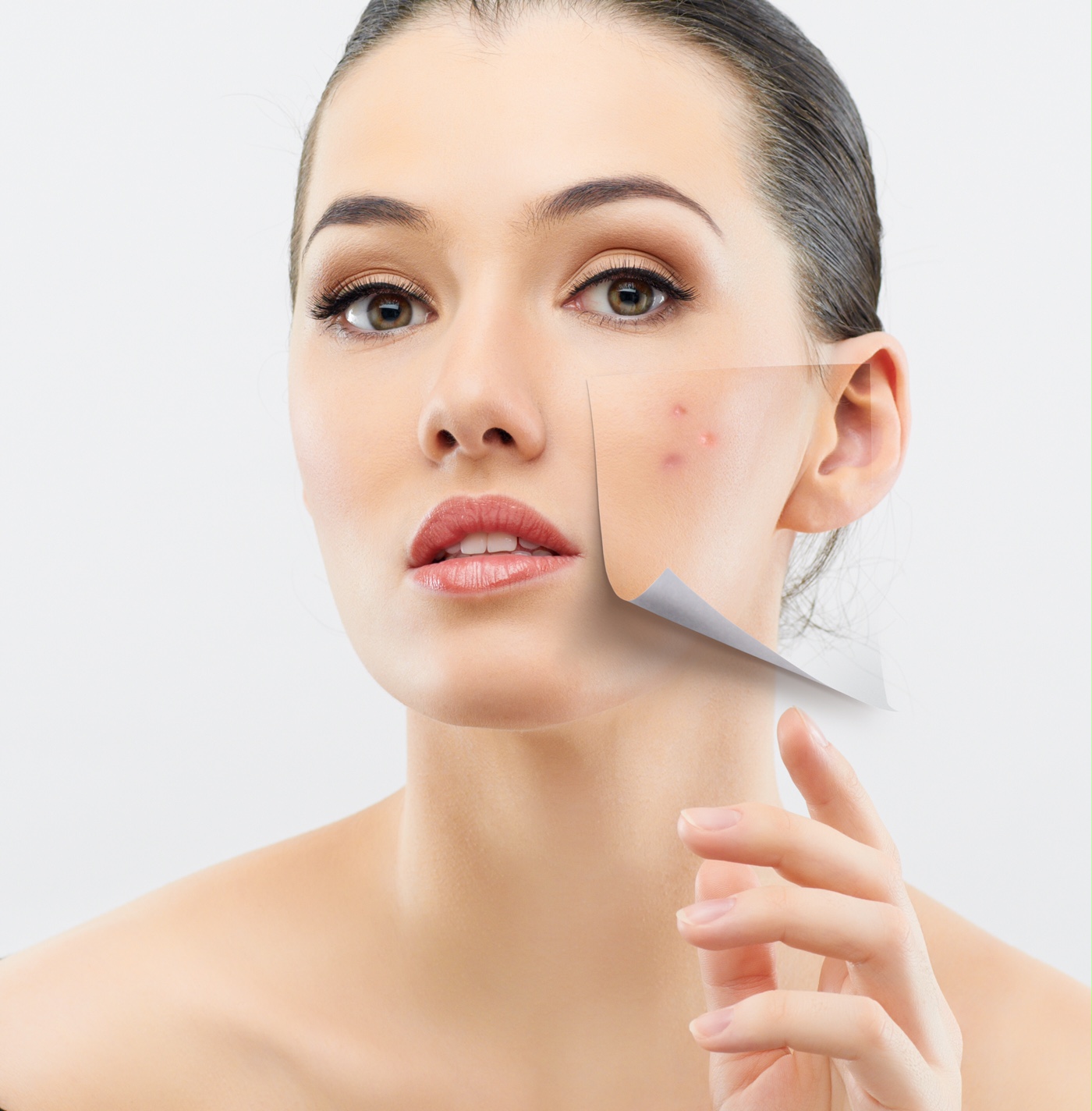 IPL is a type of laser acne treatment considered to be a quick "lunch-time" procedure – it requires no downtime and no recovery time. Best of all, there are far less side effects than other types of procedures, not to mention the downsides of oral medication. And the final results are excellent.
Intense Pulsed Light improves the overall appearance of skin blemishes in only a few treatments, providing peace of mind for those suffering from acne. Professionals using Lumenis M22™ prefer the technology to other options because it calms acne blemishes while reducing skin redness.
How does the Lumenis® IPL treat acne?
The Lumenis® Intense Pulsed Light technology uses flashes of light to treat a specific area of the skin. The process actually triggers a biochemical response in the skin that eventually kills acne bacteria right in the pores. Lumenis® IPL is non-invasive, very effective, laser acne treatment with no side effects.
Importantly, Lumenis® laser acne treatments are not for everyone. IPL is not suitable for those with viral or fungal conditions, and specifically not for those with skin cancer. And while every treatment may have risks, it's vital to work with a professional and to review the pros/cons of treatment.
Realistic results with Lumenis® IPL
IPL acne treatments consist of short pulses of intense light that are projected onto the skin. The intense light penetrates through the layers of skin, helping to kill acne bacteria while reducing the inherent inflammation caused by excess sebum oil. It typically takes a number of treatments to effectively kill acne bacteria, although every treatment outcome will depend on severity.
How many sessions with Lumenis® IPL do I need?
For optimal results, skin-care professionals recommend between 4 and 6 IPL laser acne sessions, with a "recess" of about 4 weeks between the sessions. Immediately after each laser acne treatment, some clients do experience redness, but this usually disappears within a few hours. Most of the time, makeup can be applied immediately after a treatment, and all daily activity can resume on the same day.
The Lumenis® IPL acne technology
Today, Lumenis® IPL technology is commonly used for a number of different dermatological applications. Under professional supervision, the controlled light pulses do not cause damage to the skin, and are designed to minimize discomfort during a procedure. In addition to acne-related treatments, IPL is also used to address issues like skin pigmentation and blood-filled capillaries.
Customize your treatment based on skin condition
Lumenis® IPL technology allows an experienced clinic professional to customize a treatment based on the client's skin type and desired outcomes. Depending on the skin condition (and on the severity), an IPL session will usually last from 15 to 20 minutes. The treatments are gentle, there is no discernable discomfort, and without any recovery time, things can resume as normal.
Treating acne scars with Lumenis® Resurfx™ technology
Lumenis® Resurfx™ is a non-ablative (non-invasive) skin resurfacing technology that is both safe and effective – a proven laser treatment for acne scarring. Unlike other similar technologies, ResurFX™ only requires "one pass" to do the job, targeting acne scars, while protecting surrounding skin.
Lumenis® Resurfx™ is a very advanced laser treatment for acne scars that allows for treatment of countless skin conditions that appear in different shapes, sizes, and density. The laser treatment for acne scars helps to reduce the visibility of scars and also softens the appearance of scars when lesions heal.
With Lumenis® ResurFX™ technology, skin care specialists can offer a skin rejuvenation protocol with remarkable results – particularly when treating acne scars and resurfacing the skin after acne scarring. Visible improvement is evident for up to 6 months following a treatment plan.
When will I start to see visible results & reduction of my acne scars?
While treating a range of skin conditions, ResurFX™ works to stimulate collagen regeneration in specific, targeted areas. After a number of treatments (typically 3) there is visible improvement in skin tone and texture. For many with acne, there is improvement even after the first treatment.
How many sessions to remove acne scars?
Lumenis® ResurFX™ should be administered under professional supervision and performed by a skincare expert who has experience with the technology. Optimal results are achieved after 3-5 clinic sessions, and with a 4-week interval between sessions. A professional approach is essential.
Post acne scar treatment
After a treatment, most clients can resume daily activity and routine on the same day. And while there may be some skin redness or minimal swelling, these symptoms quickly diminish. What is very important is to stay out of the sun, and when venturing outdoors to wear SPF 25 protection.
An FDA & Health Canada approved laser
Lumenis® technologies are Health Canada approved. The skin care protocol is widely used by professionals around the world, and has proven effective with various skin types and a wide range of conditions. With laser treatment for acne scars in our Toronto clinic, regular treatments provide measurable improvement.