Are you tired of constant shaving, waxing, and tweezing in a vain attempt to remove undesired body hair? Are you searching for an alternative, and, most importantly, long-lasting solution?
If so, you would be interested to learn about the technology behind laser hair removal – the advanced hair removal system that is gaining more and more popularity around the globe.
Whether you are looking to treat legs or underarms, your back or bikini area, laser hair removal has proven to be an effective permanent solution to unwanted body hair. With the professional help of laser hair removal technicians at IGBeauty Laser & Skin Clinic in Toronto, you will finally achieve the flawless, smooth skin you have been dreaming about.
What is the Technology Behind Laser Hair Removal?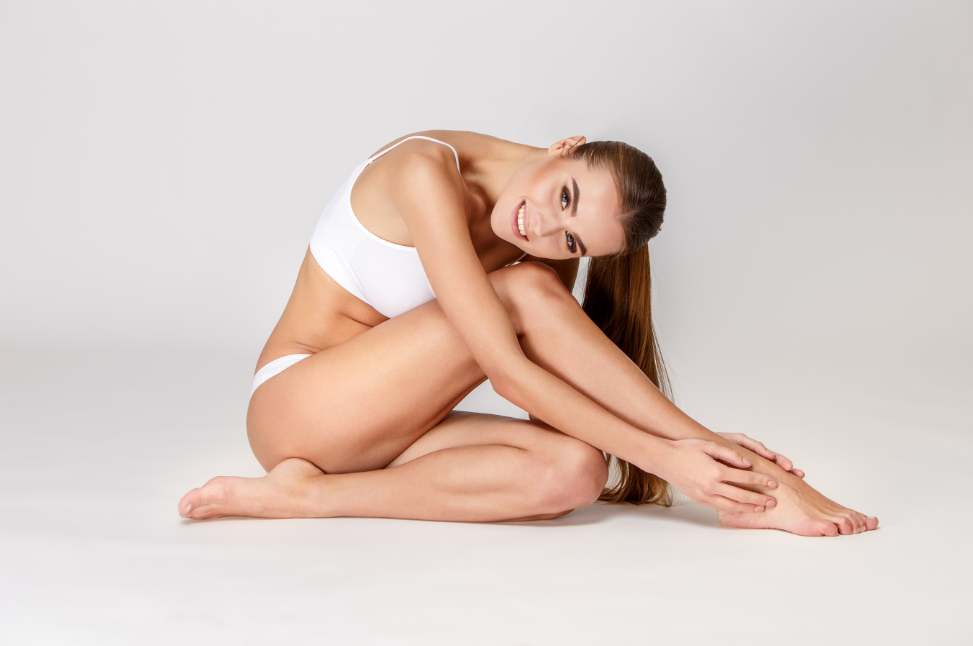 Our bodies contain a pigment called melanin, which gives our eyes, skin, and hair their colour, as well as protects us from dangerous UV radiation. For example, on a sunny day, melanin will "soak up" harmful UV rays, preventing them from penetrating deeper into the body.
Melanin pigment in hair works exactly in the same way: it absorbs radiation, whether it is from the sun or a laser. As compared to ordinary light made up of different wavelengths of light, a laser produces a narrow beam containing only a specific wavelength, which can be focused on a tiny spot.
As the melanin inside the hair absorbs this laser energy, it significantly heats up. High temperatures damage the hair follicle, preventing the hair from future growth. Since the laser beam is directed and extremely concentrated, the surrounding skin does not get harmed, making the technology behind laser hair removal absolutely safe.
Each Skin Type Requires a Specific Type of Laser
Nd:YAG Laser
Nd:Yag laser utilises the latest technology behind laser hair removal, and is most often used for patients with darker skin tones due to the laser's weaker melanin absorption rate. In addition, Nd:Yag uses longer wavelengths compared to other lasers - these wavelengths are able to reach past the melanin pigment in the skin and reach the melanin in the hair.
However, this laser is less effective on light or fine hair, as it tends to target hair with greater concentration of melanin pigment. With Nd:Yag laser, large parts of the body can be treated quickly.
Diode Laser
During the laser hair removal treatment, the Diode laser emits both shorter and longer wavelengths, and is applicable for fair to medium hair types. The Diode laser hair removal treatment may involve several short sessions with little to no down time. You may experience some redness on the treatment area, but it should disappear within a few days.
Ruby Laser
Out of all laser hair removal systems, the Ruby laser has been around the longest. As compared to other lasers, the Ruby laser is a great choice for lighter or finer hair and should not be used for darker or tanned skin.
The technology behind laser hair removal with the Ruby laser is well tested and has been used widely for many years. The laser causes selective damage to hair follicles, but is safe for the surrounding skin. The delay between pulses is designed specifically to keep the patient comfortable. As such, the Ruby laser is safe, effective, and pain-free.
Alexandrite Laser
The Alexandrite laser is one of the most commonly used lasers and is the fastest laser hair removal technology available on the market. It is used for quick treatment of large body areas, and is most effective on patients with lighter to olive skin tone.
The pulses of the Alexandrite laser are rapid, leading to slightly more discomfort for the patient. However, it also means a much faster treatment: for example, a patient's back can be completely treated in less than 30 minutes. The Alexandrite laser often delivers permanent results. In case the hair does ever grow back, it will be much thinner and lighter than before.
IGBeauty Laser & Skin Clinic Offers Laser Hair Removal for All Types
As the technology behind laser hair removal gains more and more popularity around the world, IGBeauty remains the leader in cosmetology and laser aesthetics in Toronto. Our LightSheer® Duet™ and GentleMax Pro® laser systems include three wavelength settings: 755nm Alexandrite, 810nm Diode, and 1064nm Nd:Yag, which can be adjusted to treat any skin tone and hair colour - and any part of the body.
All of the lasers used at IGBeauty Laser & Skin Clinic include dedicated cooling technology to maximize the patient comfort, as well as the high-speed handpiece to allow for faster treatments without sacrificing performance and precision.
GentleMax Pro®
This series laser provide the flexibility of having both a 1064nm Nd:Yag laser to treat darker skin types and a 755nm Alexandrite laser – the gold standard for lighter skin tones.
The GentleMax Pro® laser features a Dynamic Cooling Device, which uses liquid cryogen, making messy cooling gels a thing of the past. A large variety of spot sizes and short pulse duration make the series extremely effective, yet safe, on a wide range of skin and hair types.
Lumenis LightSheer® Duet™
The Lumenis LightSheer® Duet™ technology utilises an 805nm Diode laser, which produces a high-energy focused beam of light. The laser's precision allows it to focus on the target hair follicle without burning the surrounding tissue or causing skin discoloration.
The LightSheer® Duet™ laser has easily customizable control options that include hair colour and texture, as well as skin phototype, thus making differentiating hair follicles from the surrounding tissue most effective. Lumenis LightSheer® Duet™ treatment can be complemented by cooling technologies, which are especially helpful for clients with darker skin tones, so that skin can be cooled down while hair follicles are heated and permanently damaged.
Contact IGBeauty for Professional Laser Hair Removal Services
At IGBeauty Laser & Skin Clinic, we understand that our clients want to feel beautiful and confident without having to deal with pesky body hair. Our team of skilled laser technicians will guide you through every step of the process and develop a personalized treatment plan to get the most out of the technology behind laser hair removal and ensure optimal results. Get ready to put you wax strips and razors away and experience flawless, smooth skin!
Call us today at 416-484-4884 or visit https://www.igbeauty.com/service/laser-hair-removal to book a free consultation with one of our hair removal professionals.