Not so long ago, laser hair removal was strictly for women. It wasn't really for men, unless it was required - like for a body-builder, competitive swimmer, or other type of athlete. In most cases, male body hair remained intact, perhaps because of the masculine aspect. Needless to say, things have changed. Skincare experts are reporting more and more men choosing the same grooming needs as women – and that naturally includes a smooth, clean, and hairless body.
For the most part, men don't want to be totally hairless – but they definitely want some thinning out. This is particularly true with the back and chest, and particularly relevant for those men who are extremely hairy in those areas.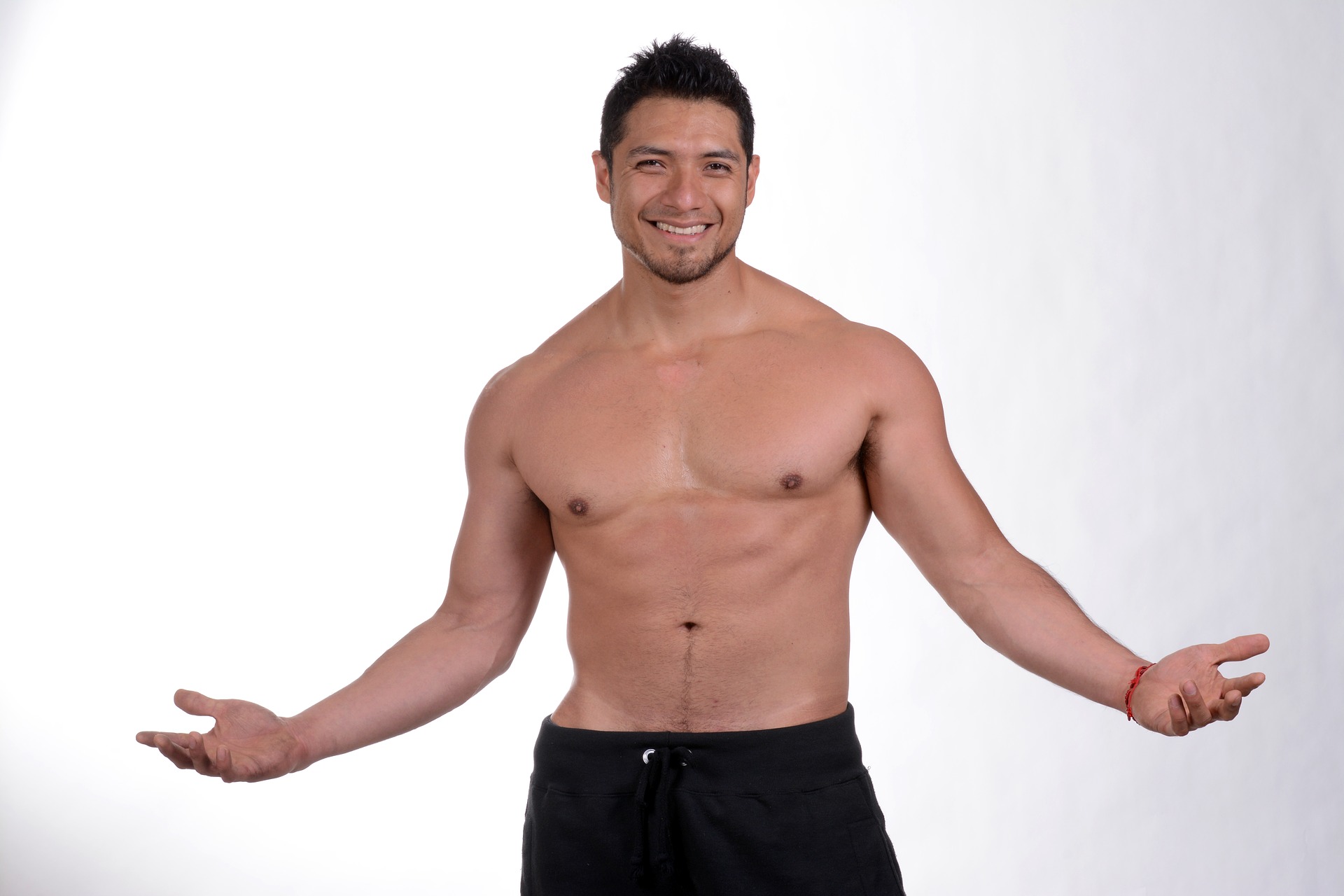 However, there are also men opting for laser hair removal in the eyebrow area, around the ears, and even at the back of the neck. And then, there are men who selectively choose the famous "bikini wax" that women have been doing for ages.
Conventional hair removal techniques, like waxing and shaving, do not provide effective, long-term solutions for many men. Plus, these techniques can cause undesirable cuts and nicks, as well as in-grown hairs that are troublesome and sometimes painful. With laser hair removal for men, all of these shortcomings are avoided, and permanent hair removal is guaranteed. Best of all, there are no side effects to speak of, there's no downtime, and there's no recovery time.
What's important for men (and women) is to seek out a professional skin care clinic that uses the most advanced technology available, and offers clinicians who are skilled and proficient in their work. Today, laser hair removal for men is both safe and reliable - six treatments are recommended, and noticeable results can be seen after 2 or 3 treatments. While results differ with every individual, based on skin colour and hair colour, the overall results are long lasting.
Things You Need to Know About Laser Hair Removal for Men
1) Laser Hair Removal Helps With Body Odour
Excessive body hair does not necessarily mean you are not clean or hygienic. However, body hair does tend to absorb odours, which can result in an unpleasant body smell. Luckily, when you opt for laser hair removal to get rid of body hair, the body odour is eliminated as well.
In addition, excess hair can cause irritation and itching. Though, when the hair is removed or even thinned out with laser treatments, the itching can be significantly reduced.
2) Laser Hair Removal is Less Painful than Waxing
Many men with excess body hair choose waxing to deal with the issue. These men know that waxing does not feel great at all. The good news is that, unlike waxing, laser hair removal is not painful. Furthermore, the treatments are fairly fast, and there are additional numbing creams available to eliminate any unpleasant sensations.
Another advantage that laser hair removal for men has over waxing is that you do not need to let your hair "grow out" between individual sessions.
3) You Should Avoid Tanning Before the Treatment
After recent sun exposure, the skin produces additional pigment, called melanin. This melanin will attract the energy produced by the laser device, causing damage to the skin. Furthermore, darker skin makes it more difficult for the laser device to differentiate between the skin and the hair follicles. This is why your skin should not be tanned for a minimum of four weeks prior to the laser hair removal treatment. You should also avoid the sun for two weeks following the treatment.
4) You Will Need to Shave Before the Treatment
You should shave right before your laser hair removal treatment in order to make it easier for the laser to reach your hair follicles. In case you do forget to shave, your appointment may be rescheduled, or the laser technician will shave you for an additional charge.
5) Laser Hair Removal for Men is Available for Nearly Any Part of the Body
Back? Check. Toes? Check. Neck? Check. Nowadays, men can get laser hair removal for any part of the body, except the eye areas. The most popular treatment areas are the back and the chest, even though the Manzilian procedure for pubic hair is gaining more and more popularity as well. With laser hair removal for men, it is up to you to decide where it is!
6) Laser Hair Removal for Men Flatters a Fit Body
After all the hours spent exercising, you want to look your best. Often, after you achieve your desired ripped physique, the following step is to get laser hair removal done, so that you can show off your body properly. A hairless chest and back is an amazing way to display your toned body.
Laser Hair Removal Aftercare Tips
Professional laser hair removal for men is an effective way to get rid of unwanted hair for good, but it is important to follow certain aftercare tips:
Avoid sunlight. After the treatment, your skin will be especially sensitive to the sun. Therefore, it is important to cover up your skin whenever possible and wear sunscreen every time you go outside.
Soothe your skin. For about 24 hours following the treatment, expect to feel some mild pain or irritation. The pain should fade within a few days, but, meanwhile, you can apply ice to the treated area in order to reduce swelling.
Expect some itching. The treated area might itch for at least one day following the treatment. To soothe the unpleasant feelings, you can apply itch cream or aloe vera to your skin after your laser hair removal appointment. Even though it may be tempting, try not to scratch the area, as it may lead to even more irritation.
Be careful with topical products. After the treatment, your skin will be sensitive to cleansing products. Be as gentle as possible and opt for chemical-free options.
Call about any problems. If irritation, pain, or itching does not fade within a few days, call your laser technician at IGBeauty as soon as possible to make sure that nothing is wrong and to find out whether you need to come in for a follow up appointment.
Manzilian Hair Removal for Pubic Areas
Nowadays, more and more men choose the Manzilian laser hair removal procedure as opposed to traditional hair removal methods. Similar to the Brazilian procedure for women, Manzilians permanently and effectively remove hair around the pubic region. Whether you choose to get rid of unwanted hair for personal hygiene or aesthetic reasons, the Manzilian will provide longer-lasting results in comparison to waxing, shaving, and trimming. The best part is that the procedure is quick and completely pain-free.
Does Laser Hair Removal Affect Male Fertility?
With the Manzilian procedure gaining more and more popularity, the question of whether it affects male fertility or erectile function naturally arises. With professional Manzilian service from IGBeauty Laser & Skin Clinic, you have nothing to worry about: laser treatments do not affect neither male fertility nor erectile function. In general, laser hair removal is completely safe, given that the laser technician is skilled and experienced, and the equipment used is Health Canada approved.
In fact, laser hair removal only targets hair follicles and does not penetrate deep enough under the skin to reach the internal organs. Of course, like with any other cosmetic treatment, certain precautions must be taken, but there is no scientific evidence showing that genital hair removal will have any effect on the sperm count or erectile function.
How Painful is Laser Hair Removal?
Overall, laser hair removal is much less painful than waxing. The sensations during the treatment are often compared to being snapped by a rubber band. However, your experience will also largely depend on the body area being treated and your personal pain tolerance. To avoid any unpleasant sensations, you can take an over-the-counter painkiller prior to the session. Your laser technician may also provide you with a numbing cream.
LightSheer® DUET™ - the best approach to laser hair removal
LightSheer® DUET™ technology is currently at the forefront of laser hair removal. It is a fast and comfortable treatment, ideal for men and women, and considered to be the "gold standard". At IGBeauty Studio, licensed staff are trained and experienced with LightSheer® DUET™.
LightSheer® DUET™ is a laser technology that removes hair faster and easier than most other treatments. Using a focused light beam, many hair follicles are treated at the same time, allowing for effective and thorough hair removal. No topical numbing creams are required.
Side effects with this type of laser hair removal are negligible and quite rare. And while there may be some minor redness or swelling, most people can resume a normal routine immediately. With the LightSheer® DUET™, the skin's tone and texture are noticeably improved.
For men's laser hair removal in Toronto, IGBeauty Laser & Skin Clinic offers a protocol that is safe, effective, and less painful than other hair removal alternatives. LightSheer® DUET™ is ideal for the back, chest, and legs. With every treatment, hair removal becomes more and more permanent. Contact us today for more information on setting up your appointment.