The intense heat and sun exposure during the summer months can leave your skin looking dull and tired. Don't worry - this September, you can rest assured that your skin is glowing and looking its best with back to school spa specials from IGBeauty Studio. It doesn't matter if you got sunburned on the beach or spent the entire summer inside a dry air-conditioned office, IGBeauty has something to meet your skin's needs.
Back to School Spa Specials to Feel Fresh for the Fresh Start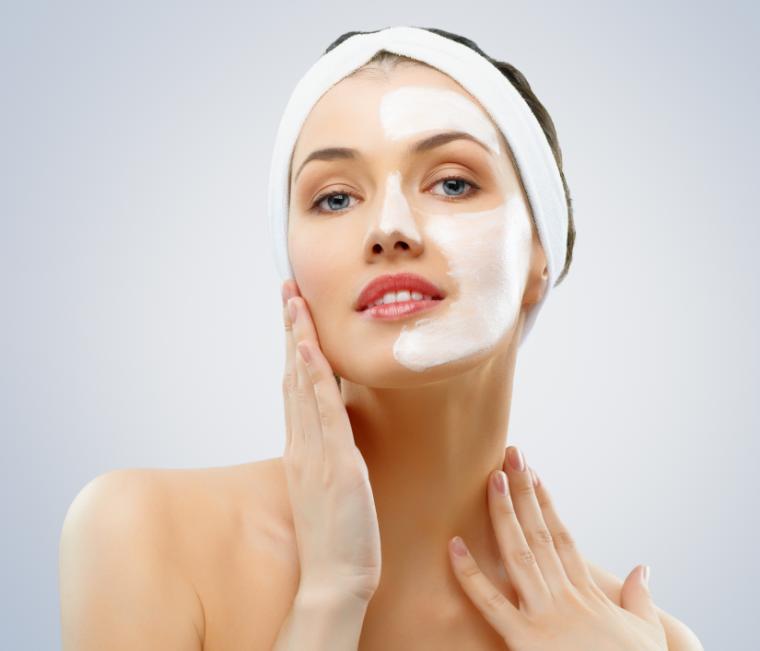 No doubt that summer months are fun and enjoyable, but they can be hard on your skin. With the increased exposure to sun and heat, as well as increased sweating, your skin may feel dry and irritated. At IGBeauty, we care about you, and we want you to look your best when you get back into the work routine. First day of school is not just a regular day – it is a fresh start, and it is important to feel and look fresh.
That is why IGBeauty Studio offers a variety of back to school spa specials to minimize the negative effects of summer and make you look fresh, well-rested, and ready to rock the new school year. Suitable for all skin types, our facials deal with all kinds of skin issues, such as skin sensitivity, breakouts, lack of radiance, and more. Choose between the broad selection of anti-acne facials, multivitamin facials, and deep cleansing facials to address your areas of concern.
Anti-Acne Facials
Going back to school is a stressful time for everyone: children, parents, university students, and even teachers. Teenagers or adults, anyone can experience acne breakouts due to stress.
Most often, acne occurs on oily skin with excessive sebum production and is located on the face, neck, back, chest, and shoulders. The situation can be worsened by high temperatures and humidity during the summer months. Acne does not pose any health risk, but can be so frustrating and irritating – especially when you want to look amazing on the first day of school.
Luckily, among back to school spa specials at IGBeauty, we offer a number of treatments that will help improve the condition of acne prone skin. We use the most effective technology on the market, such as Blue Light and Galvanic Therapy, Jet Peel treatment, High Frequency Treatment, Ozone Therapy, and more. Based on your personal skin condition, we will customize the treatment to be quick, easy, and painless without any scarring and downtime. Get your acne-free skin today and feel confident in everything that you do.
Multi-Vitamin Facials
You just went on vacation, but your skin still looks dull and tired? No surprise, as the intense sun in addition to salty ocean water can exhaust your skin's moisture reserves, leaving it feeling and looking dry and irritated. Even if you spent the three months sitting in the office, the use of air conditioning can make the indoor air dry, making your skin look tired as well.
Multi-Vitamin Facial from IGBeauty is the perfect solution for virtually anyone. It will not only help to restore your skin's moisture balance, but also refresh the overall look. The Multi-Vitamin Facial includes a blend of vitamins A and C, as well as alpha and beta hydroxyl acids. These acids are highly active, which allows them to effectively remove the dead skin and surface debris, while, at the same time, stimulating cell renewal. The treatment will improve your skin's elasticity, texture, and tone, and give your face a youthful glow. You will look healthy and well-rested, even if you spent the entire summer working.
For the best results, we recommend a series of 4 treatment sessions. Luckily, with back to school spa specials from IGBeauty, it is more affordable than ever before.
Deep Cleansing Facial
Back-to-school gives you a chance for a fresh clean start of the year. Why not treat yourself to a fresh clean skin as well? As a part of our back to school spa specials, the Deep Pore Cleansing Treatment (or Deep Cleansing Facial) begins with cleansing your skin of all impurities and exfoliating any dead skin cells. At IGBeauty, we use the most effective techniques, including vacuum suction, galvanic equipment, ultrasonic scrubber, jet peel, and others to soften the sebum for successful deep pore cleansing without leaving painful extraction marks.
Then, ozone facial steam or high frequency treatment is applied, which stimulates blood circulation, opens skin pores, and moisturizes and relaxes the tissues, thus softening and oxygenating your skin. The treatment continues with a number of steps to remove the excess sebum and oil, black- and whiteheads, and any other blockages.
To finish the treatment, a special mask, lotion, or moisturizer is applied to calm down the skin. The result? You leave the treatment room with the skin feeling clean, relaxed, and glowing, and yourself feeling ready for new beginnings.
To maintain the amazing results, the treatment should be repeated every 4-6 weeks.
Treat Your Skin to Something Special with IGBeauty
Planning out your routine and preparing to get back to school can feel stressful and overwhelming. That's why it is so important to take some time for yourself, relax, and give your skin the treatment it deserves. With back to school spa specials offered at IGBeauty, you can start the new school year with confidence, radiance, and freshness.
Our IGBeauty professionals will consult you on what is the best facial treatment for your skin type and condition to make sure that you receive the best results possible. They will use the latest technologies on the market to eliminate unpleasant feelings and downtime and make sure you enjoy not only the after-treatment result, but the process itself. Whether your skin is dry or oily, whether it needs pore cleansing or increased elasticity - IGBeauty has the perfect treatment just for you.
Visit www.igbeauty.com or call us at 416-484-4884 to book your special anti-acne, multi-vitamin, or deep-cleansing facial treatment.