Obagi is at the forefront of medical-grade skincare and treatments. A leader in skin health, for over 30 years, Obagi has been driven to help people unlock the true potential of their skin. Using clinical-quality ingredients and formulations, Obagi's in-clinic peels are backed up by a range of home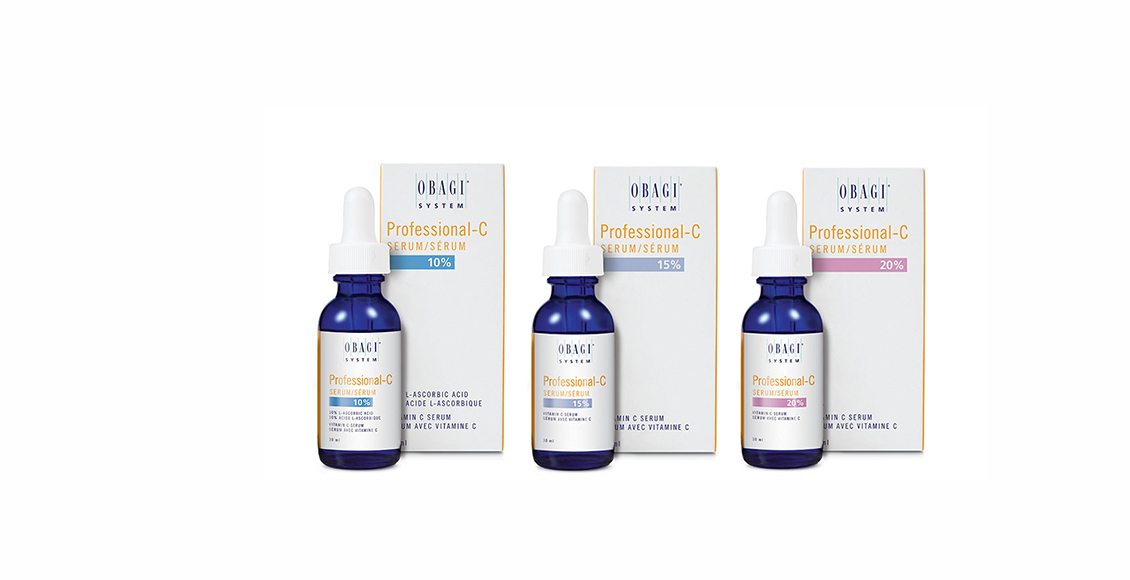 use products to tackle a number of common skin concerns with medical-grade results.
Obagi product lines include:
Nu-Derm®
The number one physician-dispensed skin care system on the market. Nu-Derm® is a seven-step program to transform skin. Available for dry or normal to oily skin types, the systems include:
Cleanser
Toner
Clear, to correct pigmentation
Exfoderm, to deeply, but gently exfoliate the skin
Blender, to tackle deep level pigmentation, melasma and sun damage
Obagi Hydrate® cream
Sun Shield Matte broad-spectrum SPF
Nu-Derm® is a prescription only skincare system, designed to be used for a short period of time to correct and rebalance the skin, before moving to another Obagi skin care range.
Obagi 360® System
Ideal for younger skins, this system helps to prevent skin damage before it begins, and helps minimize the very first signs of aging. The system includes:
Exfoliating Cleanser
Retinol 0.5%
HydraFactor® Broad Spectrum SPF
CLENZIderm M.D. System
A complete acne treatment for those suffering from acne and normal to oily skin types. The system includes:
Daily Care Foaming Cleanser, containing salicylic acid to help control breakouts
Pore Therapy, to unclog pores and help smooth the appearance of the skin
Therapeutic Lotion, containing 5% benzoyl peroxide, to actively help tackle and clear acne
Obagi-C® RX System
A product line packed full of ascorbic acid (Vitamin C), to help tackle pigmentation, dark spots and sun damage, help protect from future damage and brighten overall skin tone and appearance. The product kit includes:
C-Cleansing Gel
C-Clarifying Serum, containing Vitamin C and hydroquinone, to tackle pigmentation
C-Exfoliating Day Lotion, containing glycolic acid to regenerate skin cells
Sun Shield Matte Broad-Spectrum SPF 30
C-Therapy Night Cream, containing hydroquinone to address pigmentation and age spots and vitamin E to nourish.
Obagi also offer a wide range of individual products to tackle common skin complaints including:
Professional-C™ products – to help reduce signs of aging with vitamin C infused products
Retinol – to help address signs of ageing – these range from over the counter, gentle formulations, to prescription only retinoids
Tretinoin – offering many similar benefits to retinol, may also be used to treat acne. Only available on prescription.
ELASTIderm® - With patented minerals, to help prevent signs of aging and increase the elasticity of the skin
Obagi Hydrate® Moisturizers – to help nourish the skin. Choose from Hydrate® or Hydrate Luxe® - both formulas are hypoallergenic and suitable for all skin types
Obagi Sun Protection – a wide range of sun protection for face, body and all skin types, designed to drastically reduce signs of aging and photodamage.
KeraPhine® Body Smoothing – to help treat keratosis pilaris, or the appearance of small lumps and bumps on the body.