If you look at your legs and notice dark purple or blue veins that appear to be bulging out of the skin, you may be suffering from varicose veins. Many people avoid wearing shorts or skirts because they are ashamed of their legs. Although, these veins are generally harmless, if left untreated, you could find yourself in horrible pain. Varicose vein laser treatment is available and it can restore your legs by removing these unsightly veins.
What are varicose veins?
When we stand and walk upright, we put pressure on our legs. When too much pressure is applied, varicose veins can form. They appear blue or purple in colour because the blood they are trying to carry throughout the body has become deoxygenated. When our circulatory system isn't working properly because of a vein problem, the veins themselves get thicker and twist making them look like cords on the legs.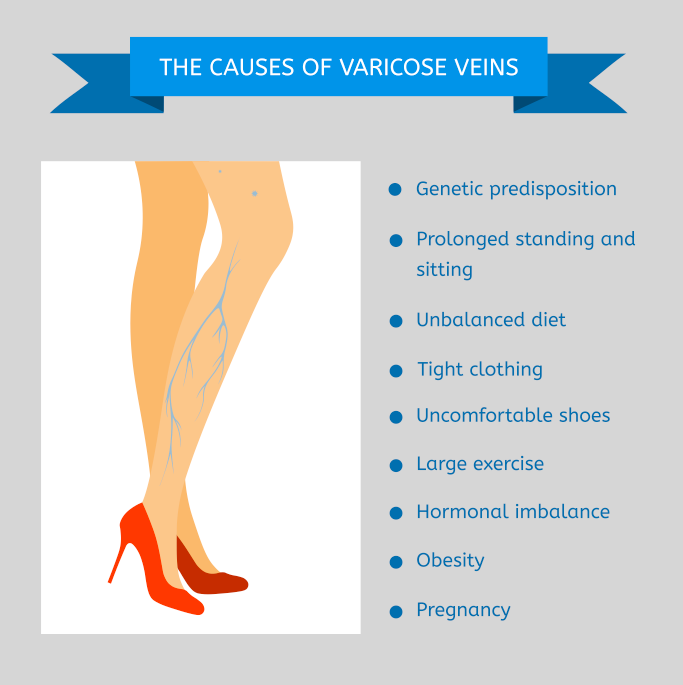 There are many causes of varicose veins and each can be addressed with varicose vein laser treatment. For example, many people develop these unseemly veins as they get older because our veins can stretch and weaken. For some women, varicose veins can appear during pregnancy due to the extra weight they are carrying.
Besides their unseemly nature, varicose veins can become a burden over time. If you do not undergo varicose vein laser treatment you can find yourself with painful, itchy veins that can bleed. You will also be at risk for certain vascular diseases.
What treatments are available for varicose veins?
Varicose vein laser treatment is your best defense against these unappealing veins. There is a specific laser treatment that is FDA and Health Canada approved to help free your legs of varicose veins: Lumenis ® M22 and IPL vascular laser treatment. This refined laser technology uses a tailored light and energy source to directly target the gathering of unpleasant veins. The laser produces heat inside the blood vessels encouraging them to close the vein's walls. Eventually, the vein disappears altogether leaving you with smooth skin. Because the laser is so precise, only the targeted veins are impacted by the light and energy it emits.
What to expect: Show off your legs
After undergoing varicose vein laser treatment, you will notice a difference in your legs after the first session as the veins will start to fade. Because laser technology is used, there are no incisions necessary and no recovery period is needed. The amount of sessions needed depends on the severity of the varicose veins in your legs. However, each session generally lasts around 30 minutes. Because it takes so little time, many people opt to have this laser procedure done during their lunch break.
You don't need to suffer with varicose veins any longer. Please contact IGBeauty for more information and to book your appointment. Isn't it time you showed off your legs again?