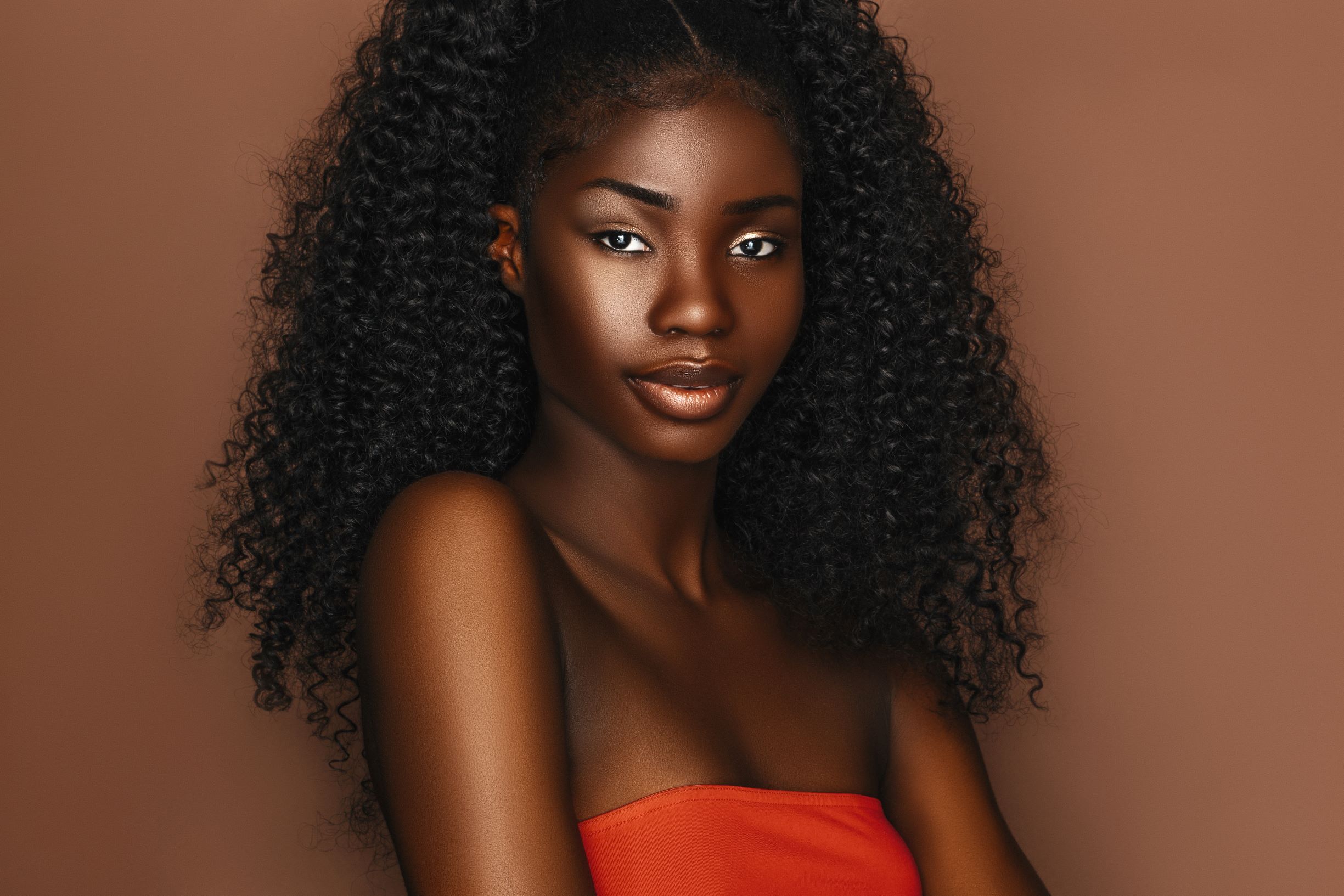 If you have dark hair and dark skin, you may have been told in the past that laser hair removal isn't for you. But, as a matter of fact, dark hair is the perfect candidate for laser hair removal, as the energy of the laser is concentrated into the pigment held within the hair (the melanin).
However, until recently, if you had dark skin and dark hair, the lack of difference between the dark pigment of your hair and the dark pigment in your skin could be problematic. In this instance, older-style laser hair removal technology could result in unsuccessful laser hair removal treatments, or could even cause hyper- or hypo- pigmentation in the skin (damage that either darkens or lightens the skin).
Aesthetic practitioners use something called the Fitzpatrick Scale to grade skin colors. Previously, anyone over a skin type 4 was automatically excluded from laser hair removal treatments. These days, laser hair removal devices using Nd: Yag 1064nm laser technology completely bypass the pigment in the skin, as they penetrate deeper and concentrate their energy on the hair and its follicle alone. This makes laser hair removal the perfect solution for almost anyone of any color, and can be used on the face and the body – even intimate areas.
Here's our tips for ensuring you find the best laser hair removal treatment:
Do your homework. Find out what type of laser technology a clinic uses and if they are used to treating those with dark hair and skin. IGBeauty Laser & Skin Clinic uses the latest laser technology for dark hair and dark skin – the GentleMax Pro Nd: YAG 1064nm laser system, which is both gentle and effective.
Ask if they offer patch testing – you need to make sure your skin is not going to react adversely. People of any skin color should always undertake a patch test first. The melanin in skin can be sensitive, even if you have pale skin.
Be aware that while for most people, just a few sessions are required to see permanent results, for darker skin, more treatments may be needed – be sure to discuss a treatment plan with your practitioner and follow their guidance for how often you need to schedule your laser hair removal treatments.
Always use sun protection after any laser hair removal treatment. An SPF of factor 50 is advised, and it should be used on any treated area that is exposed to daylight – even during the winter months.
Be sure to look for a treatment that is Health Canada and FDA approved. That way, you can be assured of the quality of treatment and protocols being used. Always remember that you get what you pay for, and, for a treatment like laser hair removal, skimping on price could come with a cost of its own.
If you're considering laser hair removal in Toronto, and are interested to find out more, your next step is to contact our team at IGBeauty Laser & Skin Clinic. We can arrange your consultation and patch test, and discuss a treatment plan with you. We offer individual treatments, or packages of three or five sessions, to help ensure you get the best possible results at a competitive price. We have been offering premium cosmetology and laser aesthetics treatments since 2010 – with IGBeauty Laser & Skin Clinic in Toronto, you're in safe hands.