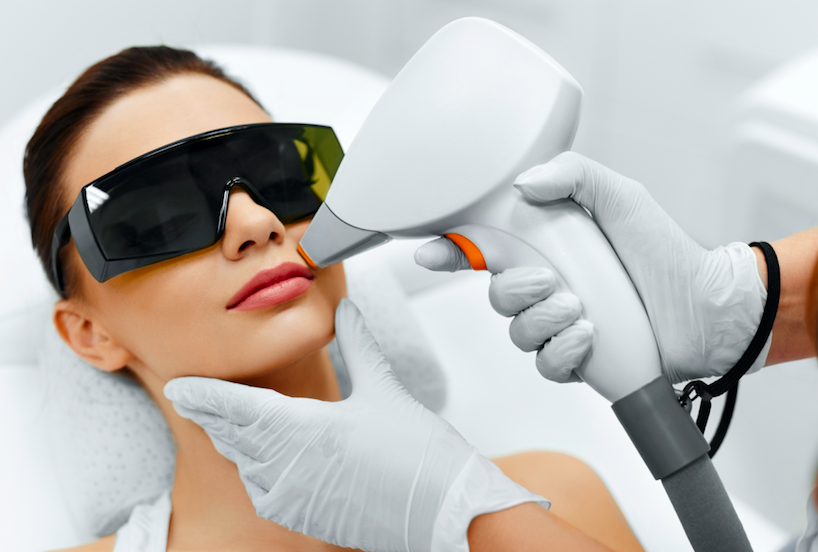 Want to rejuvenate your skin this fall? There are many non-invasive laser aesthetic treatments to choose from. Why not start laser hair removal in Toronto, so you're hair-free for next summer's beach season. Be sure to go to a clinic that uses reputable lasers like the GentleMax Pro ® or the LightSheer® Duet™, which are both Health Canada, and FDA approved.
Laser hair removal treatments target your hair follicles, and after enough treatments, leave you hair-free. Not looking for hair-removal, what about Opting for a non-invasive IPL photofacial treatment to reduce the look of wrinkles or get rid of your sunspots. IPL is short for Intense Pulses of Light and targets specific areas on the body to remove sunspots, skin pigmentation, redness, acne etc. Keep reading to learn about more laser procedures to get this fall.
Top 4 Non-Invasive Laser Treatments to Get This Fall
1. Laser Hair Removal
Aestheticians suggest starting laser hair removal treatments in Toronto during the fall. That's because protocols to stay out of the sun pre and post-treatment are much easier to follow during cooler months. At IGBeauty, we use two lasers to remove hair on any skin type, skin tone, hair colour, or hair thickness. If you have light hair and light skin or dark hair on fair skin, we use the Alexandrite 750 nm laser. But, for darker hairs on darker skin, we use the Nd:YAG 1064 nm laser for a more effective treatment. Whereas, the LightSheer® Duet™ works best on light to medium coloured hair.
2. Laser Acne and Acne Scar Treatments
The IPL photofacial is the solution to your acne scars and blemishes. This non-invasive lunchtime procedure uses the Lumenis® M22™ photorejuvenation technology that stimulates your skin to produce more collagen and elastic fibres. After 1-2 treatments, you will see great results such as pore size reduction, and even better skin tone and texture. For more severe acne scars, combine this treatment with the Lumenis® Resurfx™ fractional laser.
3. Laser Anti-Aging and Wrinkle Treatments
Getting wrinkles is inevitable with age, but there's a way to age gracefully with a little help from your friends at IGBeauty Laser Clinic in Toronto. As you grow older, your body produces less and less collagen, which causes wrinkles, fine lines, and sagging skin. The IPL Photofacial or the Resurfx™ treatments are fantastic ways to boost collagen production with noticeably visible results right away.
4. Laser Vein Treatments
Broken capillaries or spider veins are common for many women, and there is no need to be ashamed. The advanced technology of the IPL by Lumenis® M22™ reduces your spider veins' appearance and practically makes them disappear! The light energy heats your blood vessel, finely targeting your vein without touching your skin. Larger varicose veins, hemangioma, and telangiectasia need deep penetration to disappear. At IGBeauty, we treat larger veins with the Nd: YAG laser as it has more power to penetrate the skin's tissue.
Visit IGBeauty Laser Clinic in Toronto this Fall For Your Next Treatment
Whether you want to start laser hair removal treatments, laser scar removal, reduce your pigmentation or redness appearance or rejuvenate your skin, IGBeauty has a custom solution for you. Get in touch with our laser experts to learn more about the best treatment for you. Book a consultation here.