For women, it's simply a delight to come out of the shower after shaving. Clearly, it's different for each, but that experience of clean, ultimate smoothness is common. For women, that feeling can always be there with Brazilian laser hair removal – it's an ideal recipe for smooth skin in and around the pubic area. And best of all, the hair removal is permanent.
Brazilian laser hair removal: a solution to being hair free all summer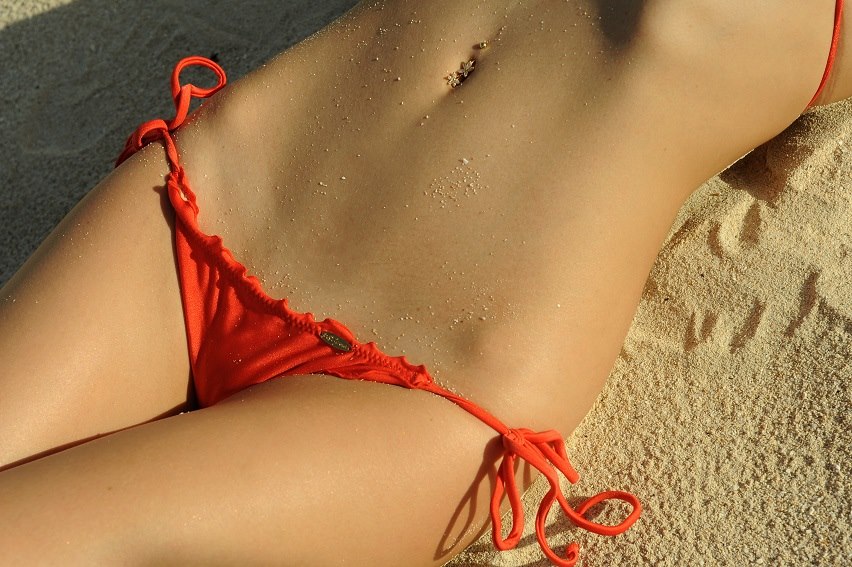 With laser hair removal, there's no need for any more shaving - no more accidental cuts; no more irritating hair stubble; and no more in-grown hairs. This is especially true in those sensitive parts of the body where it's important to be extra careful. Brazilian laser hair removal makes it feel like there was never hair to begin with. But importantly, it has to be done professionally.
For summer, Brazilian laser hair removal allows women to have that "bikini-ready" body. There's no need to worry about shaving or waxing, and no need to worry about how scant or skimpy a bikini bathing suit might be. Whether it's bikinis or lingerie, it's now possible to wear the latest fashion trends, with added confidence, and without worrying about anything else.
Today, there's very little stigma regarding Brazilian laser hair removal. And the main reason for doing it remains aesthetic. It's now customary for women of all age groups, lifestyles, and marital status to choose this technique. In fact, it's not only for women - men are also opting to remove pubic hair, mainly for the long-lasting results, but also for personal hygiene.
Needless to say, no one is going to miss waxing, or shaving, or any other hair removal technique. With Brazilian laser hair removal, it's a permanent solution, whether removing all, or only parts, of the pubic hair. The days of constantly paying for temporary hair removal are also over - laser hair removal allows for complete removal over a number of clinic sessions.
What's the difference between bikini laser hair removal and Brazilian?
While the idea of Brazilian laser hair removal is to remove all pubic hair, it's also possible to leave some areas intact. Under the supervision of a skilled clinician, laser hair removal can be easily customized, removing as much (or little) as requested. The results will be fabulous, and without any of those undesirable side effects like ingrown hairs and razor burn.
The bikini area is a difficult area to maintain, particularly during the swimsuit season. That's why many women opt for bikini laser hair removal. Then there's a choice between conventional bikini laser hair removal and a Brazilian laser hair removal treatment. Simply put, the area outside the panty line is the bikini line and bikini laser hair removal covers about three inches beyond that point. Going beyond the bikini line, the Brazilian essentially leaves a woman completely bare.
How does laser treatment actually target the individual hair follicles?
With laser hair removal, the laser device emits a targeted beam of light at the melanin in the hair follicle. Melanin is the material that actually gives colour to hair. Laser impulses are absorbed by the hair follicle, destroying the follicle without damaging the surrounding skin. Professionally administered, the laser selectively destroys hair follicles, resulting in permanent hair removal. With today's advanced technologies, clinicians can select the most precise wavelength required.
Brazilian laser hair removal is a specialized technique and therefore more costly than others. But the results offer much better long-term value, and much better outcomes. At IGBeauty Studio, expert clinicians can advise on the best approach, depending on skin colour and hair colour. They can also recommend the optimum number of treatments that are required.
Does a laser work for light skin/dark hair (and dark skin/dark hair)?
Yes – by using different laser wavelengths, different skin types and different hair types can be effectively treated. As it is, dark hair tends to respond better to laser treatment than light hair. This is because there is more melanin in dark hair than light hair. When body hair is darker than the surrounding skin, laser treatment is most effective. For those with thick or dark hair, a more specific laser wavelength is used with the LightSheer Duet 810 nm Diode laser Similarly, there's an option for lighter hair with the GentleMax pro Alexandrite laser 755n and/or darker skin with the GentleMax Pro 1064 nm Nd:YAg.
Do I need to grow my hair out before a laser hair removal treatment?
Yes - you have to shave the area that is being laser treated. However, it's possible to come in for a treatment if you have had a wax treatment recently (2-3 weeks before). Laser hair removal targets the pigment of a hair follicle, so the hair follicle actually has to be present. The best advice is to shave a day before the laser hair removal appointment to ensure the best possible outcome. If you're looking for a permanent solution to unwanted body hair, then laser hair removal may be the very best option.
For women who are weary of the old-fashioned approaches to hair removal, Brazilian laser hair removal might well be the answer. Beyond the personal hygiene and aesthetics, the permanency of the procedure bids farewell to the days of regular and ongoing maintenance. And at IGBeauty Studio, clients can rest assured that they are in capable, professional hands.