As aging advances, it's not uncommon to encounter skin growths in various parts of the body. On the face, skin growths can be unattractive, and often unsightly. Today, skin growths of all types can be removed effectively and pain-free. Newly developed technologies, like VascuLyse 2G, can remove a wide range of skin growths, from skin tags, to milia, to cholesterol deposits. In a very few sessions, VascuLyse 2G provides noticeable results with skin tags, and other skin growths.
VascuLyse 2G is a non-invasive procedure – in other words, it doesn't pierce skin. It uses mild electric currents to activate a process known as "thermo-coagulation". Working on the surface of the skin, skin tags and other growths can be removed without any scarring. This treatment offers clients a short healing period, often between 3 and 5 days. With a professional clinic approach, an experienced aesthetician can offer post-treatment recommendations for the best outcomes.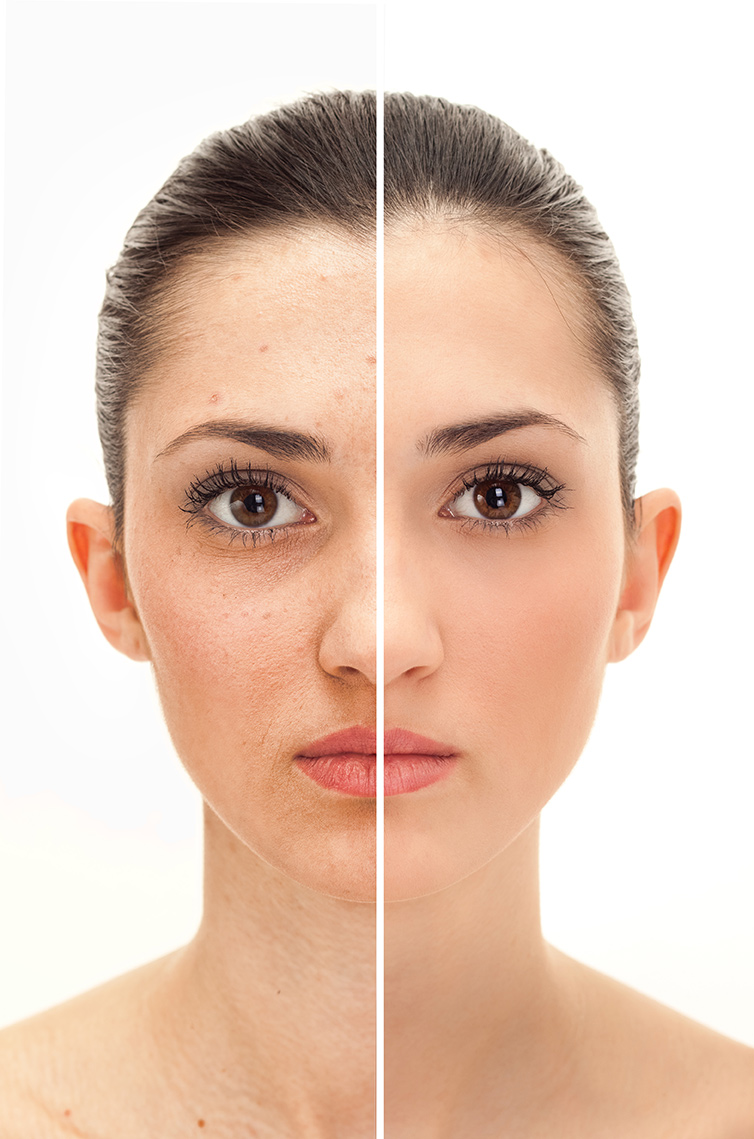 Because VascuLyse 2G is non-invasive, it's also relatively painless – some clients will feel a little "pricking" sensation, but not much more. What's important is to seek treatment from skin care professionals who are certified with the technology. Clearly, skin tags, milia, and cholesterol deposits must be identified properly. But just as important is to determine whether VascuLyse 2G is the right approach. Here again, experienced professionals can be valuable.
Skin Tags
Skin tags are benign growths that resemble soft balloons of skin suspended from the skin surface. Skin tags are basically harmless, and can vary in number. Both males and females are disposed to developing skin tags. There seems to be an association between skin tags and obesity, and here, special attention may be required. In some cases, skin tags can fall off, but in most cases, they will persist once they are formed. Most skin tags are small, however some may become quite large.
Milia
Milia are sometimes referred to as "milium cysts". These are small, white bumps in the skin that typically appear on the nose and cheeks (they are sometimes found in small groups). They occur when keratin is trapped under the surface of the skin. Keratin is the body's natural protein found in skin tissue, hair, and nails. Milia occur in men and women of all ages, and while they can be somewhat unappealing, they are not harmful in any way, and don't pose any health risks.
Cholesterol Deposits
Cholesterol deposits are simply "bumps of fat" that develop under the skin (usually in and around the upper eye-lid). These deposits are not dangerous as skin growths, although they might signal a more serious health condition. The growths are small and yellowish, and can appear somewhat unsightly. Appearing more commonly among older men and women, cholesterol deposits can be safely treated in a skin care clinic, but with careful regard to other symptoms that may emerge.
The VascuLyse 2G Procedure
VascuLyse 2G is an advanced treatment that uses a mild electrical current to coagulate a swollen capillary. This treatment is also referred to as "thermo-coagulation" as it relies on heat from the electrical current. Completely non-invasive, the VascuLyse stylus only touches the skin's surface.
The idea behind "thermo-coagulation" is to cause blood in the capillary to "solidify". As a result, blood flow is interrupted, and re-directed into nearby capillaries. There is no scar tissue left on the skin's surface, and any post-treatment scabs are practically unnoticeable and short lived.
VascuLyse 2G has proven itself to be both safe and effective with many skin issues. A clinician who is certified with the technology should administer treatment. Importantly, treatment should be provided in a clinic environment that offers the highest standards of sanitization and hygiene.
Cautious post-treatment is highly recommended. The treated area should not be touched, and any cleaning should be extra gentle. Sun exposure should be avoided, as well as saunas, hot tubs, and pools. Any skin products and/or make up products should be recommended by the clinic.
Professional Skin Care at IGBeauty Studio
IGBeauty Studio offers VascuLyse 2G treatments in a professional clinic setting. The skin care team is highly skilled with the VascuLyse 2G technology, offering visible results with a wide range of skin conditions. New clients are provided with custom profiling, along with a personalized skin consultation, without charge. In this way, in-house clinicians can advise clients on appropriate skin treatment plans, and on an approach that will deliver the very best results.
Beyond VascuLyse 2G, IGBeauty Studio offers a variety of cosmetic therapies, laser treatments, and therapeutic procedures. With a combined experience base well over 35 years, in-house skin care professionals provide the highest standard of personal service. The staff at IGBeauty Studio is licensed in many of the treatment modalities, and always upgrading to keep up with the newest technologies, procedures, and products. Every effort is made to be at the leading edge of skincare.
The team at IGBeauty Studio has found an ideal balance between new skincare technologies and natural skincare products. Clients choose from an array of services, from non-surgical face-lifts, to anti-aging treatments, to laser hair removal – all in a spa environment that is professional, safe, and comfortable. As well, the clinic carries some of the finest skincare products from around the world: brands such as Biophora, Rhonda Allison, Gehwol, Dr. Strauss, and Natural Indulgence.
New clients at IGBeauty Studio are offered a personal consultation and custom profiling, without charge. Skin conditions and problem areas are assessed, and potential treatments are suggested. Regardless of age, clients are in the best of hands from the very first visit. In-house clinicians and estheticians offer advice and guidance on treatment plans and skin products that would best suit the need. Client satisfaction is at the forefront of everything at the IGBeauty Studio.
To schedule a personal appointment, call the clinic at 647-764-7490 or 416-484-4884 and speak with one of the knowledgeable staff. For more information about the various services available, and the range of skin care products available, visit the clinic website at www.igbeauty.com.