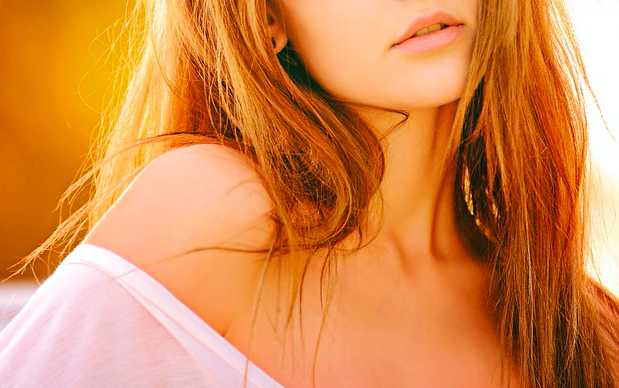 Taking care of your skin, and especially your facial skin, is likely routine by now. For many, however, the neck area has been overlooked, if not forgotten. Let's not forget, the neck also goes through wear and tear, just like the rest of the body. Worst still, the neck area is often the first to show unwelcome signs of aging. Consequently, there's an effort to reverse signs of neck aging.
Neck aging (unkindly referred to as "turkey neck"), is directly related to genetics, hormones, collagen, and elastin. All of these human factors can contribute to changes in the neck's texture. And while the prospect of a turtleneck or scarf might sound enticing, there are some viable options to reverse signs of neck aging. Under the supervision of an experienced skin care expert, there are a number of solutions that can be considered, each one to reverse signs of neck aging.
For fine lines, wrinkles, and brown spots
In terms of diet, Omega fatty acids are recommended to boost the body's natural production of collagen. In addition, it's also helpful to commit to an eating regimen that includes Omega-rich foods like fish and avocado. Treatment wise, the IPL Photofacial procedure is worth considering. IPL is a light-based therapy that targets brown skin pigment and rejuvenates the skin's texture.
For poikiloderma (related to sun damage)
Poikiloderma is a skin pigmentation condition (primarily on the chest and neck) that is most commonly associated with sun damage. Clearly, prevention is key, in order to avoid future damage. In terms of clinic treatments, ResurFX laser skin resurfacing could be an effective option. By creating "damage" to the skin, the body's natural repair mechanisms create new collagen.
For folds and wrinkles in the neck area
With aging, folds and wrinkles in the neck area are much more commonplace. Here, Hyaluronic injectables can be of benefit. This type of treatment is short term (lasting about six months) but quite effective in stimulating the body to make new collagen. These efforts to reverse signs of neck aging should be professionally managed by a skin care expert with proper experience.
For those with visible "vertical bands"
As the neck muscles weaken with age, "vertical bands" tend to form as visible lines in the neck area. Today, with TriLipo MED, many clients experience tighter, smoother skin, along with noticeable wrinkle reduction in the neck area. Professionally administered, TriLipo MED is a safe and non-surgical option, with no recovery time required, and with excellent long-term results.
Loose and sagging skin (jaw and neck)
Loose, sagging skin in the jaw and neck area is caused by the natural break down of the body's collagen and elastin. This is where Collagen Induction Therapy can be very helpful, promoting the natural production of skin collagen and rejuvenating aging skin. CIT has proven to be a highly effective treatment and one of the options that professionals use to reverse signs of neck aging.
At IGBeauty Studio, clients will find a wide range of skin care services to reverse signs of neck aging. We can be reached directly at 416-484-4884 or 647-764-7490, where one of our staff can answer specific questions and offer valuable advice. For information services, visit the company's website at www.igbeauty.com.