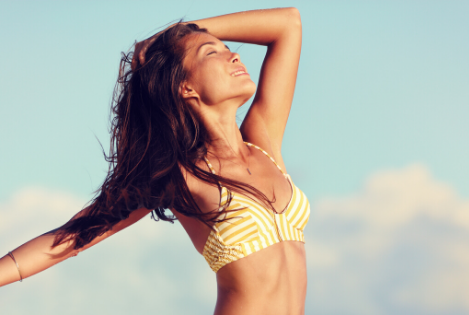 In recent years, laser hair removal has quickly become the preferred method for effective, long-lasting hair removal. Men and women in Toronto have reported years of smooth hair-free skin after completing their laser hair removal treatment program with newer laser hair removal devices available.
However, even with improved technology and sophisticated lasers, there are still some important things to consider on your part in order to receive the best hair removal results possible.
Common Mistakes with Laser Hair Removal:
1. Not Choosing an Experienced Team
While new technology makes a huge difference in laser hair removal success, it's also important to consider who is operating the laser hair removal device. It's important to trust your delicate skin with a trusted laser clinic, with skilled, licensed laser technicians who understand how the different lasers for laser hair removal on the market function, and are able to create a custom treatment plan for your exact skin type and hair removal goals.
2. Not Shaving First
A common mistake that many women and men make before their first laser hair removal appointment is not shaving the area they wish to treat. It may sound counter-productive before heading to a hair removal appointment, however, laser hair removal works by targeting the pigments in the hair follicle. The laser may not be able to differentiate between a pigmented hair follicle and a pigmented strand, and can cause burnt hairs or skin. It's best to shave so the laser device can function as it's meant to.
3. Not Being Consistent
Laser hair removal works by targeting the hairs during specific growth phases, which is why multiple sessions are needed to see full results - not all hairs will be in the same growth phase at the same time. That said, you also need to be mindful of the time between laser hair removal sessions. It's recommended that you have your treatments 6-8 weeks apart; if you wait longer, especially when you start your first few laser hair removal sessions,you can undo a lot of the progress and it can change the whole treatment plan.
4. Not Verifying the Device
Not all laser hair removal devices work the same on all skin tones and types. Some clinics may even offer laser hair removal, but are really using an IPL (Intense Pulsed Light) device - which can remove hair, but isn't effective as a true lasers. It's important to ask what devices are being used at the laser clinic you're considering. For hair and skin that are very close in colour, laser hair removal machines that include Nd: YAG 1064nm technology are optimally equipped to treat darker hair, Diode 810nm laser for medium skin and hair, while Alexandrite 755nm lasers are able to detect lighter hair on light skin.
5. Your Expectations are Too High
There are guidelines on what to expect from your laser hair removal treatment, but these are general, for the average person. It's important to be realistic with your hair removal goals, and be mindful of how the thickness and coarseness of your hair could be a factor. While coarse hair like beard hair, leg hair, or pubic hair may show results quicker, fine facial hair may be more stubborn, and require additional treatment.
Trust IGBeauty Laser & Skin Clinic
IGBeauty Laser & Skin Clinic is passionate about great skin, and providing clients with the best services and products available. Our licensed laser technicians provide knowledgeable treatment using the LightSheer DUET and GentleMax PRO laser hair removal devices, allowing us to leverage Alexandrite 755nm, Diode 810nm, and Nd: YAG 1064nm technologies, for a comprehensive laser hair removal service. We are a leading laser hair removal clinic in Toronto, and available to answer your questions. Contact IGBeauty Laser & Skin Clinic today!