Like many, you have may have been considering laser hair removal due to your experience with undesirable body hair and you may have been wondering, is laser hair removal painful? With technological advances in laser hair removal, you don't need to worry and moreover, laser hair removal is not painful. Popular among both men and women, laser hair removal provides permanent hair removal without pain. Other methods of hair removal can be painful, time-consuming and temporary. Thanks to state-of-the-art advances in laser technology, permanent hair removal has become affordable, permanent and safe typically requiring only 5-7 treatments. Each treatment removes a large percentage of hair while leaving your skin feeling smooth. So what are you waiting for?
How Does Laser Hair Removal Work and is it Actually Painful?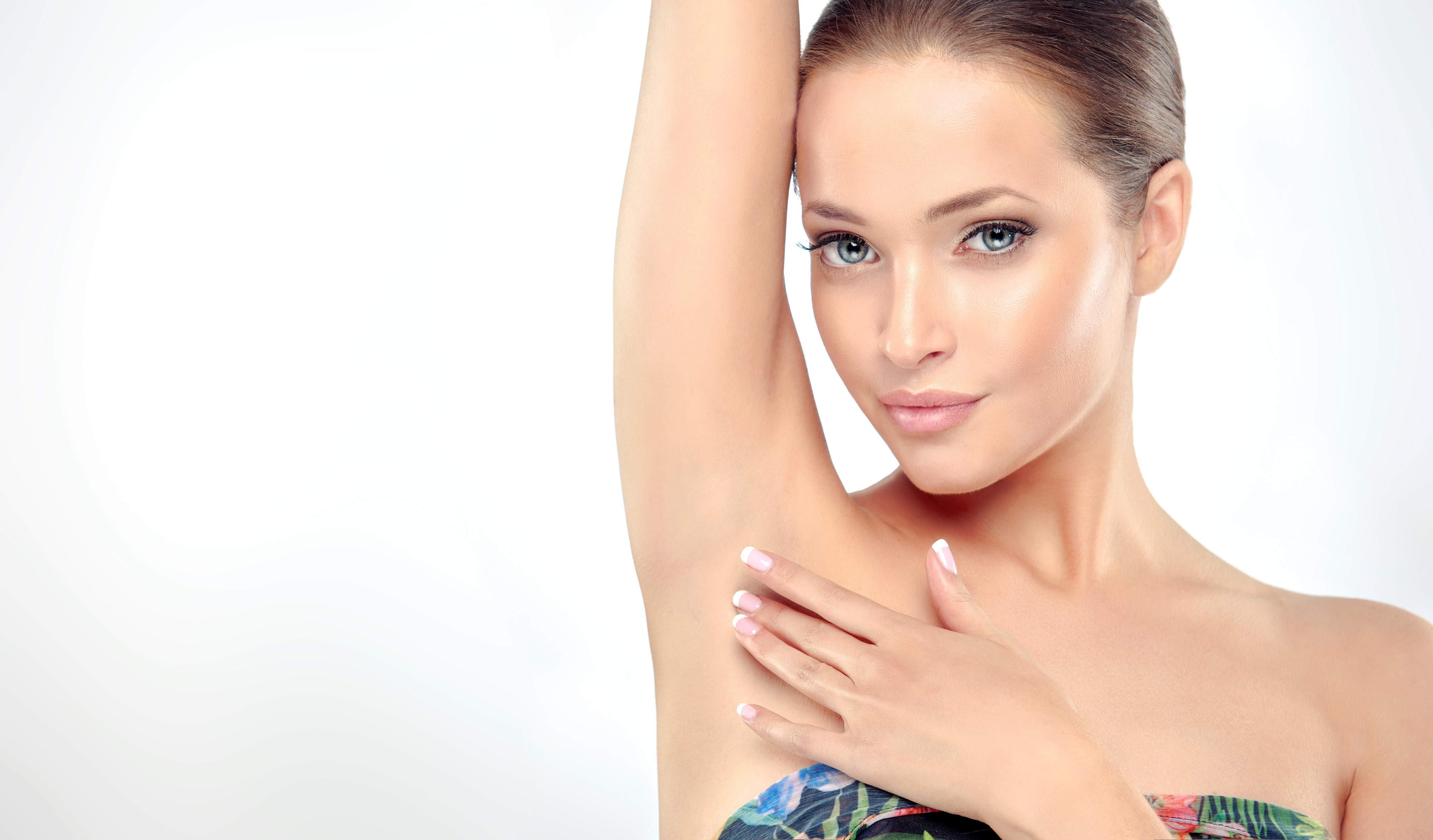 Laser Hair Removal utilizes light technology in order to remove your unwanted hair, from any part of your body. The laser emits a specific beam of light at a wavelength that targets the melanin in your hair, as well as your hair follicle's growth center. Melanin or chromophore is the material that gives your hair its colour. When absorbed by hair follicles, laser impulses destroy that material without damaging your surrounding skin. Lasers selectively destroy specific hair follicle targets and do not cause harm to your surrounding skin tissue when they are used properly. Laser hair removal is not painful. At least, it shouldn't be. That's why it is imperative to choose the right laser technician. Lasers are designed to emit the exact wavelength necessary for your specific hair.
What Are the Benefits of Laser Hair Removal?
Laser hair removal has the ability to provide permanent and long-lasting results. The results will depend on whether the laser used is capable of targeting each of your hair follicles during your treatments. This helps prevent your hair follicles from producing hair again. Additional benefits of laser hair removal include a reduction in the number and severity of ingrown hairs, firming and smoothing of your skin, which can improve your skin's overall tone and texture. Other benefits can include minimized large or blocked pores, faded skin spots and pigmentation, and reversed sun damage. And laser hair removal is not painful.
What Should I Do Before and After Treatments?
Before: Before your laser hair removal treatments, you should not tweeze, wax, use a depilatory, and undergo electrolysis, suntan or use self-tanning products in the areas that will be treated at least for 2 weeks before your laser hair removal appointments. You should shave the areas that will be treated 12-24 hours prior to your appointment because your skin should be clean of any stubble.
After: After your treatment, you should not suntan for at least 2 weeks. You should gently clean your treated areas twice daily and apply an SPF 30 sunscreen daily to the treated areas. Avoid irritants like glycolics and retinoids for seven days after your treatment. You should also avoid active exercise, the sauna and hot baths until any redness on your skin has cleared up. And don't pick, scratch, or tweeze your skin!
Why Have the Right Laser Technician?
There are many benefits to having a proper laser technician and one who uses Lumeinis LightSheer Duet or GentleMax Pro with DCD cooling technology, like at IGBeauty. A cooling system helps to make your laser treatment safe and comfortable. The LightSheerDuet ET hand piece with its sapphire cooling device has been shown to be effective and safe for long-term hair reduction. It protects your skin's epidermis and moves your hair bulbs closer to your upper dermis where the laser energy works best. The LightSheer's longer pulse widths and contact cooling sapphire tip minimize skin damage. The LightSheer laser hair removal device with its chilled sapphire tip is considered the laser hair removal gold standard. The vacuum assist technology HS hand pies minimize heat-induced damage to your skin's epidermis while maximizing light absorption. Most importantly, laser hair removal treatments are designed to be quick and free of pain. The GentleMax Pro laser offers The Dynamic Cooling DeviceTM. This provides cooling "bursts" which makes your laser hair removal procedure as gentle as possible.

As you can see, today's laser hair removal technology allows for safe, effective and comfortable hair removal, which comes with several benefits. And laser hair removal is not painful. Of course, to achieve the benefits, you need to choose the right laser technician with the right training, skills experience and equipment. Do the research and be informed as not all laser technicians or laser clinics can offer these important necessities. IGBeauty is a clinic that does offer all of these necessities for long-lasting laser hair removal that is safe and effective. Contact them for a consultation today.