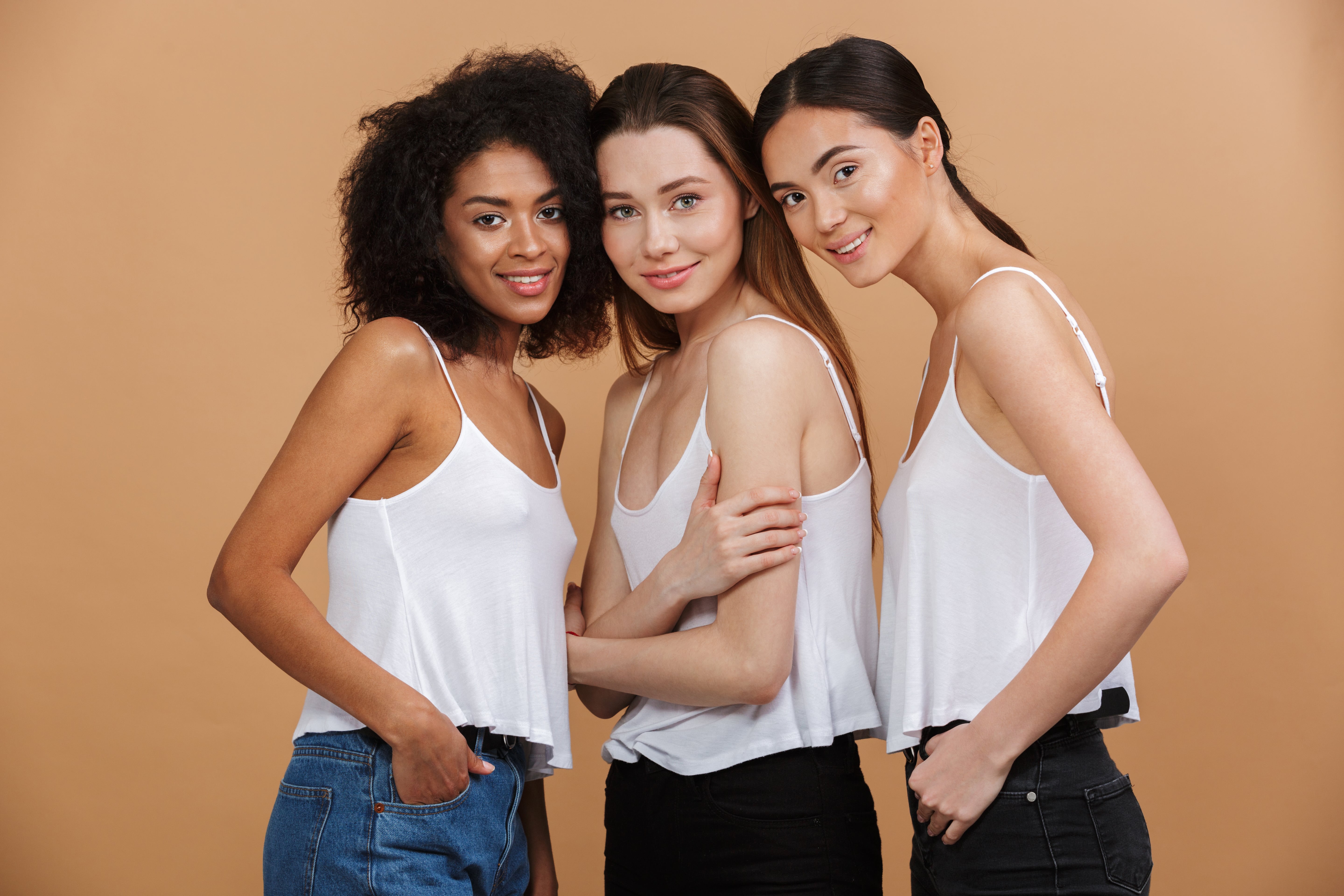 At IGBeauty Laser & Skin Clinic, our clients often ask about laser hair removal for dark skin in Toronto. It's a big question today, mainly because there are so many different ethnicities in Toronto, each with different skin colour and hair colour.
In fact, Toronto is recognized as one of the most ethnically diverse cities in the world. And with that comes ethnically diverse hair and skin. Also, there are many skin conditions unique to dark skin and sometimes difficult to diagnose.
IGBeauty Laser & Skin Clinic provides professional laser hair removal for dark skin in Toronto. Until recently, there hasn't been a proper laser hair removal solution for dark skin - but with advances in laser technology, options are now available.
IGBeauty Laser & Skin Clinic offers laser hair removal for dark skin in Toronto
Individuals with dark skin and dark hair usually have skin-related conditions that are different from other ethnicities. As such, conditions like acne, pigmentation, and scarring are more present in dark skin than in lighter skin.
Skin structure is also different with darker skin – and some disorders can be difficult to diagnose simply because of their appearance. At IGBeauty Laser & Skin Clinic, our in-house aestheticians have the expertise to diagnose and treat.
We also have the most advanced laser devices on the market. These are capable of treating every skin type safely and effectively. Our experience, combined with the technology, makes treating people with dark skin possible.
For those with dark skin, today's lasers have proven very effective in addressing post-treatment residual "marks" that are not uncommon. The results are impressive if the laser treatment is for acne scars or razor bumps.
Laser hair removal – an effective solution for razor bumps
Because hair follicles are unique in dark-skinned individuals, razor bumps (after shaving) are common - they can cause irritation and inflammation. In recent years, laser hair removal has revolutionized the hair removal experience.
With laser technology, light energy is absorbed by dark skin pigment, and the surrounding hair follicles are effectively heated and damaged. As a result, hair growth is arrested. With high-tech lasers, only the hair is targeted and treated.
At IGBeauty Laser & Skin Clinic, our laser technicians are experts. They use advanced lasers to remove body hair while cooling the skin surface to avoid any irritation and/or side effects. It's all very safe, effective, and long-lasting.
GentleMax Pro® - laser hair removal for dark skin in Toronto
The GentleMax Pro® laser device makes hair removal faster and more comfortable than other options. And the results are notable - 80% to 98% hair reduction after the first few treatments. After treatment, there's no more need to shave or wax.
For those with darker skin, the Nd: YAG laser has proven very effective (also for tanned skin). The Nd: YAG is fast and powerful, with unequaled comfort during the procedure. A cooling spray allows for added relief for various skin conditions.
Today, laser hair removal is safer than ever. But it still requires the expertise of a trained laser technician. Anything less than professionalism can be risky – the results may be unsatisfactory, not to mention the potential undesirable side effects.
At IGBeauty, our high-tech laser devices are precise, making for fewer complications and a safe hair removal experience. More importantly, our technicians make sure that every treatment is an appropriate match for the skin and hair colour.
Laser hair removal is a viable option for darker hair and skin. And with highly specialized laser devices, the light energy can be customized very specifically to match a client's unique needs. Best of all, the results are long-lasting.
Choosing the experts at IGBeauty for laser hair removal
If you're looking for laser hair removal for dark skin in Toronto, IGBeauty provides a full-service approach in a safe and comfortable environment. We remove body hair on practically every body part - from the legs to the underarms to the bikini area.
At IGBeauty, you're assured of the highest standard of laser hair removal. Smaller areas like the upper lip can be treated in several minutes, while large areas like the back take longer. For most, significant hair loss is noticeable even after three sessions.
Compared with other techniques, laser hair removal is pain-free and with little or no recovery time. The procedure is Health Canada-approved (and FDA-approved in the USA). A trained and certified technician should perform every procedure.
Find out more by calling IGBeauty at 416-484-4884 or visiting the website at www.igbeauty.com .