If you are tired of the time-consuming hassle of hair removal, turn to laser hair removal services at an expert skin and laser clinic in Toronto. Over the years, this hair removal treatment has gained popularity due to the permanent effects and minimally painful factors. Consult IGBeauty, a cosmetic clinic that provides services from Brazilian laser hair removal to injectables. If you want to boost your confidence, trust IGBeauty to help you.
Brazilian hair removal, in general, is often a pain to maintain. Traditional approaches to Brazilian and bikini laser hair removal such as shaving, waxing, and tweezing are time-consuming and challenging. By making the switch to Brazilian and bikini laser hair removal in Toronto you can get game-changing results that offer long-lasting benefits.
Read below to learn how laser hair removal can save you time.
What is Laser Hair Removal?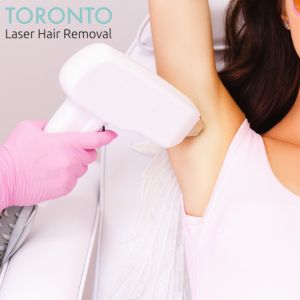 This procedure consists of a laser that targets and removes hair follicles from the root, stopping or reducing the growth rate. This method can be used on any area of the body and on all hair types, hair colours, skin types and tones with the right laser hair removal machines. Say goodbye to other hair removal methods that cause irritation and razor burn. In some cases, immediately after your laser hair removal service, you may experience swelling and redness, but after that subsides, there is no pain or discomfort. Be sure to practice correct after-care regimens to achieve the best results. To learn more about the process and results of laser hair removal in Toronto, schedule a consultation with the IGBeauty specialists.
Permanent Hair Removal Results
Many people have switched to laser hair removal because of the procedure's permanency. It eliminates the hassle of hair removal every time you go out, whether to the pool or dinner. Always be ready for last-minute plans with our laser hair removal services.
In sensitive and hard-to-reach areas, patients may choose laser hair removal for these areas. Brazilian laser hair removal is a popular procedure as it is both hard-to-reach and sensitive skin. With the appropriate amount of treatments that your technician recommends and proper care, you will see permanent results in no time.
When Is The Best Time for Brazilian Laser Hair Removal in Toronto
If you are considering laser hair removal, the Fall is the time to start.
Limited sun exposure: as it gets cooler, the temperature calls for more and heavier clothing.
Less demand for hair removal: when covering up in the cold months, you don't have to worry about constantly keeping a clean shave and tend to be more relaxed about hair removal maintenance.
Less sweat: sweat can often irritate the skin after laser hair removal, because of the reduced heat, the chances of sweating is less in the Winter and Fall months.
Hair-free by Summer: By undergoing laser hair removal starting in the fall, you can be ready for the following summer months with flawless skin and minimal body hair.
Book Your Laser Hair Removal with IGBeauty
Come visit our clinic in Toronto today to start your laser hair removal journey. We ensure that our technicians and staff are fully trained to provide the best possible results for you. From laser hair removal in Toronto to facials, visit our leading laser and skin clinic.