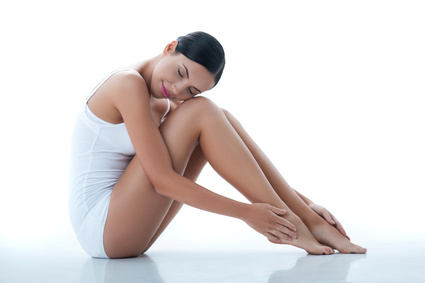 Women and men have become accustomed to their bi-monthly laser hair removal appointment, with their end-goal of being completely hair-free. However, there may become an extended period in time where you cannot attend your appointment. Maybe your laser skin clinic in Toronto is closed due to a global health pandemic, or perhaps you have been diagnosed with a health condition that restricts your mobility. There is no need to stress about missing your scheduled hair removal appointments. We have created a list of our top at-home hair removal tips, including alternative hair removal methods, to use until you can return to your routine laser appointments. We are going to cover the protocols for safe shaving and waxing and how to reduce ingrown hairs. We want to leave you with the tools to confidently deal with hair removal at home, on your own.
Continue to Shave
Many individuals shave between their laser hair removal appointment, and we are confirming that you can continue to do so. Beyond shaving, you can use hair removal creams or hair clippers to remain temporarily hairless.
Waxing is an Option
Unlike shaving, you need to wait for your hair to be fully grown out to wax properly. We suggest letting your body hair grow at least ¼ inch to ½ inch. The thicker the hair, the longer you want to grow out your hair before waxing. However, once the hair starts to become thinner after multiple waxing sessions, you can wax the hair at a shorter length and still maintain good results. Waxing is more complicated than shaving and much more painful. The benefit of waxing is that you remain hair-free for 2 to 4 weeks. Whereas, individuals who shave have to shave every few days to stay hair-free. we will need to wait for hair to be completely grown after waxing before laser hair removal session, and it can take longer instead after shaving.
How to Reduce Ingrown Hairs
A common side effect of waxing or shaving is ingrown hairs. An ingrown hair is when the hair follicle grows sideways into the skin and a red bump forms, similar looking to a pimple. Luckily, there are ways to reduce ingrown hairs from occurring. One option is to use a physical exfoliator such as an exfoliating scrub, exfoliating gloves, or a dry brush. On the other hand, you can use a mixture of chemical and physician exfoliators. We suggest using ZO Skin Health Complexion Renewal Pads, ZO Skin Health Acne treatment pads, or Biopora Enzyme Exfoliator. Wait a few days after hair removal to exfoliate, to let razor pumps or red irritation disappear. Then, gently scrub the areas you wax or shave to remove the dead skin cells and open up your pores. We suggest exfoliating 2-3 times per week to reduce the likelihood of ingrown hairs forming.
Practice Safe Sun Protection
We always tell our hair removal clients to practice safe sun protection after laser hair removal treatments. This protocol remains true even with at-home hair removal methods. If you recently had your laser hair removal appointment, then avoid tanning of any kind for two weeks post-treatment. As well, to minimize damage to your skin, avoid sunbathing between peak sun hours during the day, where the sun's UV and rays are the strongest. We know you love to sunbathe and be tanned; however, to maintain healthy skin, we suggest staying in the shade and always applying SPF 35 and greater sunscreen to all affected areas.
Perform Safe Hair Removal & Contact Us For Any Further Questions
We hope you found our advice useful, and you continue to practice safe at-home hair removal methods until you can visit our laser clinic in Toronto again. Please contact us for a consultation if you have any concerns about how to personalize your hair removal routine at-home.