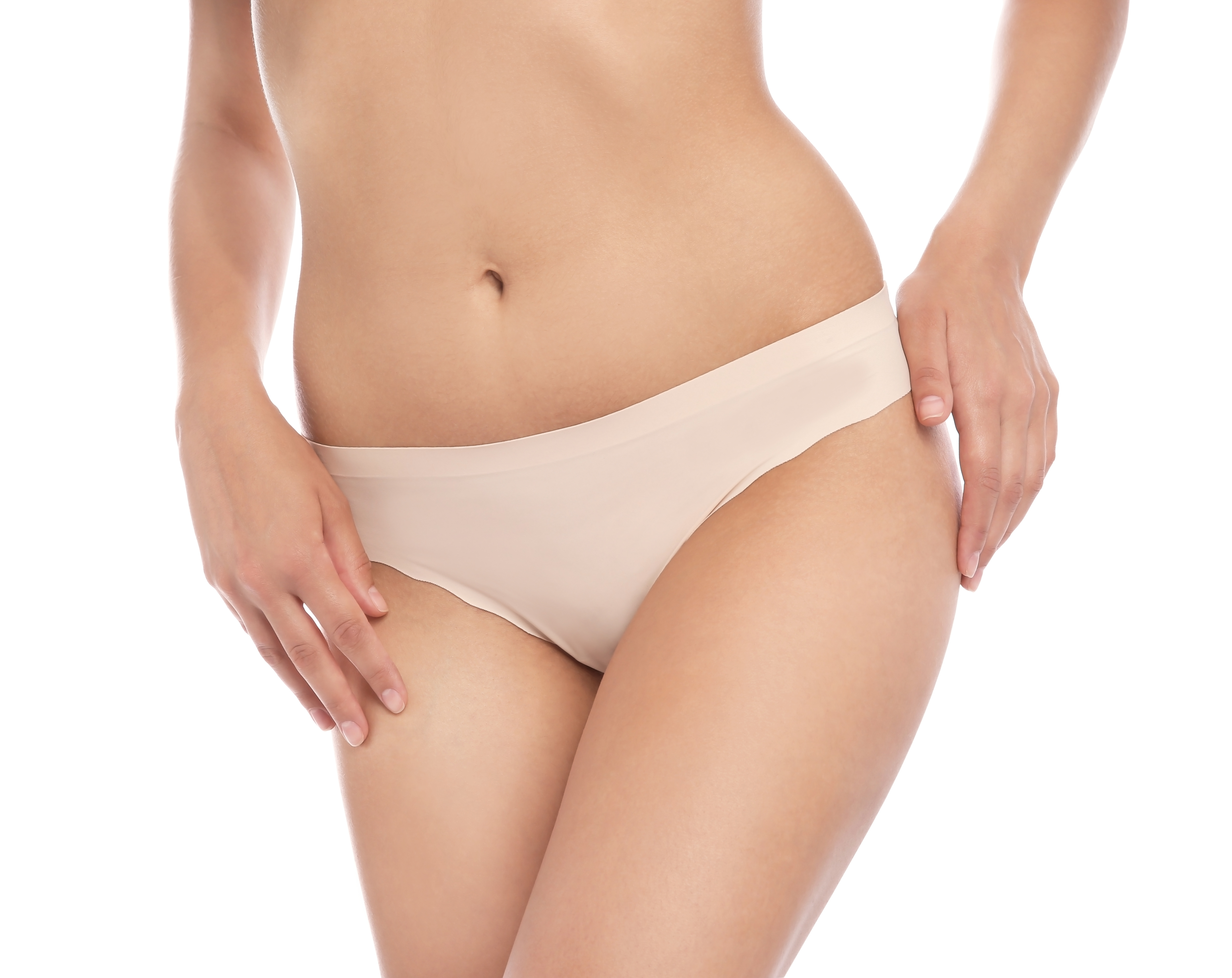 Let's debunk some myths about Brazilian laser hair removal before we get started. Brazilian laser hair removal is less painful than waxing, is safe, provides permanent results, and is not only for women! The treatment can remove any pubic hair you want, or it can leave a strip, triangle, or custom shape of hair behind. You determine how much you want to remove and how much hair you want to be left. Most men and women opt for pubic hair removal for personal grooming reasons and want to be silky-smooth.
Preparing for Brazilian Laser Hair Removal?
Stay Out of the Sun
Laser treatments make your skin more sensitive to the sun, so we suggest getting treatments done after the summer season when you aren't in your bikini.
Shave The Area
You can shave the area the night before you come to treatment, but you cannot wax. There needs to be a hair follicle for the laser to target and damage. And when you wax, the treatment pulls the hair directly out from the follicle.
Wear Loose Clothing
You may feel slight discomfort after your treatment, so we recommend wearing loose-fitting clothing. That way, you will feel comfortable after your treatment, and nothing will be rubbing against your sensitive areas afterward.
Choose a Reputable Clinic with FDA and Health Canada Approved Lasers
Safety is of the utmost concern when going for laser treatments, so we recommend going to a clinic that uses lasers approved by the FDA and Health Canada. We recommend the Lumenis LightSheer® DUET ™ and The GentleMax PRO with the Alexandrite 755nm laser to target lighter hairs, and the Nd:YAG 1064nm to target dark hair on dark to medium skin tones specifically.
What To Do Post-Treatment?
Exfoliate
4-5 days after your treatment, exfoliate your private area. This will remove dead skin and build up and will reduce the chance of irritation and redness.
Don't Wax
You can remove unwanted hairs with hair removal creams and shaving, but do not wax, as it will ruin the procedure's effectiveness.
Book Follow Up Appointments
It would be best if you stuck to a regular schedule to keep up with the hair cycles and continue to damage the hair follicle until it can no longer produce hair. You must book appointments 6-8 weeks apart.
How Many Treatments Do You Need?
We suggest 5-7 treatments to become completely hair free, however the amount varies on hair thickness, the colour of your hair, and how often you come for treatments.
Brazilian Laser Hair Removal vs. Waxing
Both treatments take around the same amount of time, 30 minutes. However, one is much more painful than the other. Wax attaches to your pubic hair, and surrounding skin then gets pulled off with a cloth. The surrounding skin can become damaged or bruised if improper technique is used. However, with pubic laser hair removal, the laser directly targets the hair follicle and doesn't damage the surrounding skin. Most lasers also include a cooling sensation during the treatment to increase comfort. Lastly, lasers can effectively target hard to reach areas like the back or middle parts of the pubic region, whereas these areas are more difficult to remove hair from while waxing.
IGBeauty Skin Care Clinic
Visit a reputable clinic to get the most out of your Brazilian laser hair removal treatments. IGBeauty will work with you to figure out a schedule that works to get all your treatments done consistently and help you before and aftercare.
Contact us to find the right Brazilian laser hair removal package for you.