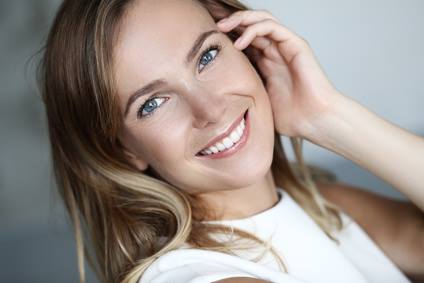 Most of us have an unsightly scar (or scars) from a previous life experience. If you're wondering about scar removal and looking for DERMAROLLER® treatments in Toronto, you may want to explore eDermastamp® - a new scar removal procedure that can help to minimize those unsightly scars.
The microneedling procedure from eDermaStamp® is a professional treatment that can be helpful in diminishing all types of scarring – from skin acne to c-section scars, to stretch marks. If you're shopping around for DERMAROLLER® treatments in Toronto, this could be the ideal treatment option.
IGBeauty Studio offers professional DERMAROLLER® treatments in Toronto
The DERMAROLLER® procedure, when professionally managed, treats a wide range of scars, fine lines, and wrinkles. In combination with recommended home care, skin care clients experience marked results. When compared with other procedures, DERMAROLLER® treatments offer several benefits.
the procedure is clinically proven (approved by Health Canada)
the microneedling equipment is precision made (medical-grade)
reduces the appearance of wrinkles, while tightening/toning the skin
also ideal for premature aging, and hyperpigmentation
the microneedling is a minimally invasive skin renewal treatment
The DERMAROLLER® system is preferable to over-the-counter options available at retail stores. This is a microneedling treatment that benefits from professional supervision for the best results. The problem with store-bought devices is the associated health risk (and possible side effects) when you do it yourself. DERMAROLLER® is technology that requires experience and expertise for results.
Why does the microneedling procedure work so well with acne scars?
DERMAROLLER® therapy has been clinically proven in reducing the appearance of acne scars. In fact, studies show that over 85% of patients who had grade 1-3 acne scars experienced some marked improvements after treatment. At IGBeauty Studio, microneedling (using the eDermaStamp® system) significantly improved most types of acne scars.
In most cases, smaller, shallow scars can be removed entirely. For those with deeper scars, they may not disappear quite completely, but they can be smoothed over noticeably. Overall, the professionals at IGBeauty Studio have seen improvements of 75 - 95% over time. This represents an impressive set of results compared to other treatments.
How does the DERMAROLLER® microneedling treatment procedure work?
DERMAROLLER® microneedling is essentially a high-tech approach to scar reduction therapy. The microneedling triggers very fine needles that penetrate into the skin. Below the surface of the skin, fibrotic scar tissue is released (the cause of visible scars).
The aim of the treatment is to stimulate the skin so that it "repairs" itself, primarily by producing new skin cells. Additionally, the treatment boosts blood supply and circulation and helps in the natural production of new collagen (forming new elastin fibres).
With DERMAROLLER® treatments in Toronto, does the procedure hurt?
With DERMAROLLER® treatments, a numbing agent is applied to the skin surface so that there isn't any discomfort during the procedure. At IGBeauty Studio, the eDermaStamp® is unique – it's unlike other treatments because of the precision, medical grade microneedling.
With eDermaStamp®, treatment is minimally invasive. The microneedling actually creates micro-injuries in the skin but does not cause skin damage or wounds. The micro-injuries trigger a natural healing response, activating collagen production around the treated area.
What can I expect in terms of results after DERMAROLLER® treatments?
DERMAROLLER® treatments basically stimulate skin cell renewal. Post-treatment, the skin tightens and tones, thus allowing fine lines, wrinkles, and scars to diminish. A complete professional protocol can take between 2 and 6 weeks to see results.
After a treatment, there may be some redness or swelling of the skin. This is a sign that the skin is beginning to heal. These symptoms do not last long and within a few hours skin colour and tone are normalized. Skin tenderness might last for 24 hours.
In the days after treatment, skin dryness continues for 3 days or so, as the skin starts to exfoliate and get rid of dead cells. Here, it's important to use a hydrating skin lotion to address the dryness. Also important is to protect the skin from sun exposure.
Looking for optimal results with DERMAROLLER® treatments in Toronto?
For optimal results with DERMAROLLER®, a combination of professional treatments and home care is recommended. At IGBeauty Studio, clients can purchase the homecare DERMAROLLER® system and continue to treat in the comfort of their own home.
With professional guidance from the experts at IGBeauty Studio, home care can be administered once every two days, or even once weekly. Proper home care will ensure that skin is stimulated and that skin healing will progress going forward.
IGBeauty studio offers professional DERMAROLLER® treatments in Toronto
IGBeauty Studio is recognized as a first-class cosmetology clinic. From scar removal to aesthetics, we offer you a clinic environment that is clean, safe, and professional. Our team of professional skin care experts includes a Medical Aesthetician, a Registered Nurse, and a Laser Technician.
Beyond our specialization with eDermaStamp®, we offer a wide range of therapeutic and laser skin treatments. We treat every type of skin and most types of skin conditions. Best of all, we personalize your skin treatment plan to ensure the best short-term and long-term results and outcomes.
Find out more by calling IGBeauty Studio at 416-484-4884 or visiting our company website. Book your appointment today, and find out how we can help you.