For those who are afflicted with acne-prone skin, there's a constant question about what to do next. And while there are various treatments available from clinic to clinic, it may be time to try Collagen Induction Therapy to treat acne scars. Obviously, there are a number of ramifications to consider - the severity of the acne outbreak; the skin type and overall condition; even the success (or failure) of previous treatments. What's most important is to have professional skin care.
All things considered, it may be fitting to consider Collagen Induction Therapy to treat acne scars. The thing is, with any skin condition, and particularly with acne, it's essential to thoroughly clean the skin, eliminate any debris, and effectively unclog pores. Beyond that, a more specialized treatment approach could be used to reduce scarring and better manage the acne. With Collagen Induction Therapy (CIT), scarring and acne management have both shown worthwhile results.
Collagen Induction Therapy Benefits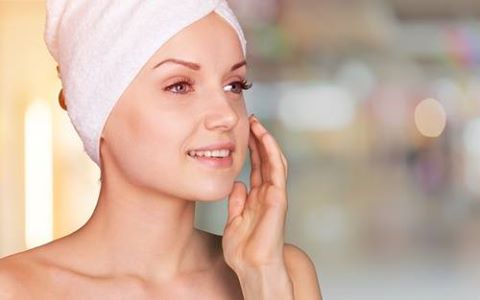 Suitable for most skin types, Collagen Induction Therapy has proven itself as a viable alternative to cosmetic surgery. It is also referred to as "micro-needling", where old collagen deep in the skin is broken down and replaced with new collagen. For those who have tried Collagen Induction Therapy to treat acne scars, the skin emerges as smoother, tighter, and renewed. And while the idea of "micro-needling" may sound aggressive, CIT is actually quite a moderate treatment.
With Collagen Induction Therapy, the skin's natural healing process is triggered so that the skin repairs itself. CIT serves to stimulate collagen production that promotes skin renewal. Of course, this is treatment that requires the skills of a professional aesthetician with relevant experience. At the IGBeauty Studio, in-house skin care specialists use the eDermaStamp system, with micro-needles that penetrate below the surface of the skin, and effectively release fibrotic scar tissue.
By using Collagen Induction Therapy to treat acne scars, skin cells are repaired, blood supply is stimulated, and circulation is improved. Collagen Induction Therapy generally takes between 2 and 6 weeks to notice complete results. Like other skin treatments, healing is required, and clients should understand that this takes time. In general, it takes 3-6 months for the skin to fully repair - but during this time period, skin tone and texture will show marked improvement.
At the IGBeauty Studio, Collagen Induction Therapy is used to "kick-start" the skin's capacity to repair itself. During the treatment process, the skin care team will recommend various skin products and nutrients that will penetrate the skin and contribute to healing. Although some clients may have high expectations, there's no treatment that delivers overnight results. Collagen Induction Therapy requires care and patience, allowing the treated skin to heal over time.
With CIT, the clinicians at IGBeauty Studio always remind clients of proper self-care. And that includes smoking – it compromises healing; it inhibits blood circulation; and it reduces oxygen levels. This may well be the ideal time to quit smoking and enjoy enhanced skin. For more about CIT, visit the clinic website at www.igbeauty.com or call the clinic directly at 416-484-4884.