While there are a number of cellulite treatments to choose from today, TriLipo Med has proven itself to be one of the better choices. TriLipo Med has been clinically proven – it's a non-surgical, non-invasive treatment that eliminates fat cells from various parts of the body. The best part is that TriLipo MED is a walk-in treatment that won't affect day-to-day-routine. When looking for cellulite treatment in Toronto, TriLipo Med could be the best option overall. Most important, however, is to ensure treatment in a professional setting.
At IGBeauty Studio, trained clinicians treat all skin types with TriLipo Med, providing noticeable results from the first treatment. There is no pain, no downtime, and no recovery period. As one of the more innovative approaches to cellulite treatment in Toronto, TriLipo Med eliminates fat, contours the immediate area, and tones the muscles. Essentially, TriLipo Med uses radio waves to warm up body fat until it "melts". Then, with muscle activation, the fat is released through the body's lymphatic nodes. There is no after-treatment protocol.
An Innovative Approach to Cellulite Teatment in Toronto
TriLipo Med should be administered in a professional clinic setting, under the supervision of an experienced skin care specialist. It's ideally suited for body fat and tummy fat reduction, but is equally effective in smoothing out stretch marks and acne scars. Originally designed to address fat deposits, loose skin, and wrinkles, this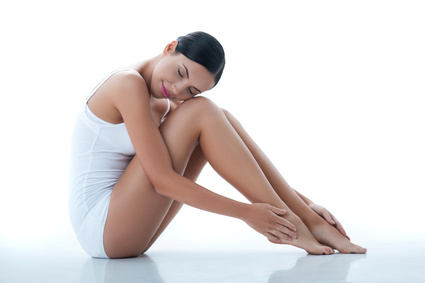 procedure will show visible results from the first treatment. Long-term results are achievable with additional, ongoing treatments. One of the best features of TriLipo Med is that there is no damage to the skin.
Exceptional Skin Resurfacing with TriFractional Technology
Skin care clients who are looking for reputable cellulite treatment in Toronto can rely on IGBeauty Studio for a professional approach. With TriFractional Technology, a "three-pulse" system is used to effectively penetrate deep into the skin tissue. The first set of pulses is referred to as micro-ablative, and is designed to remove tiny parts of the epidermis. The next set of pulses heats up the skin. And the third set of pulses penetrates the deepest.
TriFractional Technology creates micro-wounds in the skin, allowing the body's natural healing to be activated. The healing process serves to create and build new skin tissue, but without any damage to the skin itself. Treatment after treatment, the skin is tightened and skin texture is improved. While every client is different (with different body issues), IGBeauty Studio recommends several treatments to achieve the best long-term outcomes.
IGBeauty Studio - Professional Cellulite Treatment in Toronto
At IGBeauty Studio, new clients receive a personal consultation and profiling at no charge. Specific problems are assessed and treatment options are suggested. Highly experienced clinicians offer professional advice on treatments and products that best suit the need.
To schedule an appointment for cellulite treatment in Toronto, call 416-484-4884 or 647-764-7490 and speak with one of the in-house staff. For detailed information about services available at the IGBeauty Studio, visit the company website at www.igbeauty.com .