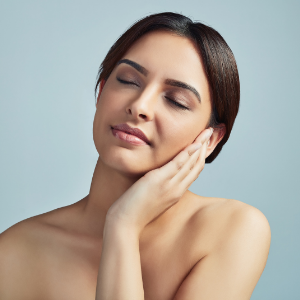 Are you curious about laser hair removal in Toronto, but worry that it may hurt your skin? The treatment is known to be pain-free. However, you may experience redness or swelling post-laser treatment. The laser uses light energy to target the individual hair follicles. The light energy from the laser burns and damages the follicle but does not affect the surrounding skin. Regardless if you have sensitive skin or not, it's normal for laser hair removal to cause slight discomfort or redness following a treatment. That's why we've created a list of some tips and tricks to help you post laser hair removal in Toronto.
5 Ways to Care For Your Skin Post Laser Hair Removal Treatment
Ice The Area
Apply ice to the sore area a couple of times after the treatment and the day after. Alternate ice on, and ice off for up to fifteen minutes per session. The ice will help bring down the redness and swelling within 24 to 48 hours.
Wear Loose Clothing
Remember to pack loose clothing to wear after your laser treatments. Your skin may feel irritated or sensitive to chaffing or tight clothing. We recommend wearing light, airy fabrics after your appointment. Putting on a pair of sweatpants after your treatment will feel amazing and allow your skin to breathe and recover.
Stay Out of The Heat
After a laser hair removal appointment, your skin will feel warm for up to 24 hours, so it is recommended to stay out of the heat. Yes, staying out of the sun is an obvious choice, but avoid hot showers, saunas, hot baths, or hot tubs for at least 48 hours after your laser treatment.
Stay Out of The Sun
The sun's UV rays are powerful and can harm your skin more than usual post-treatment. Laser treatments leave your skin more sensitive after each procedure, and your skin will burn more quickly than on a regular day. Wear a large hat and loose clothing to cover treated areas. Apply SPF 30 and above if you are venturing out into warm weather. Avoid tanning beds or sun tanning for two weeks from the date of your last laser appointment. Many individuals choose to get laser during the fall or winter months, so they don't have to worry about staying out of the sun and potentially damaging their skin.
Take Medicated Cream or Aloe Vera
Lots of laser experts prescribe aloe vera cream to soothe irritated or itchy skin post-laser treatment. Patients can also use an over the counter hydrocortisone cream to reduce irritation. If the pain still proceeds after 24 or 48 hours, we suggest visiting your doctor to get a cream to relieve your pain.
Contact The Experts at IGBeauty to Learn More Laser Hair Removal Tips
IGBeauty is a leading laser hair removal clinic in Toronto specializing in laser treatments for males and females. They use state of the art laser technology and work with you to find a treatment that best suits your needs. They use the GentleMax Pro® and Lumenis LightSheer® Duet™, which both have cooling mechanisms built in to reduce pain during laser treatments. Contact IGBeauty Laser and Skin Clinic for laser hair removal costs today.