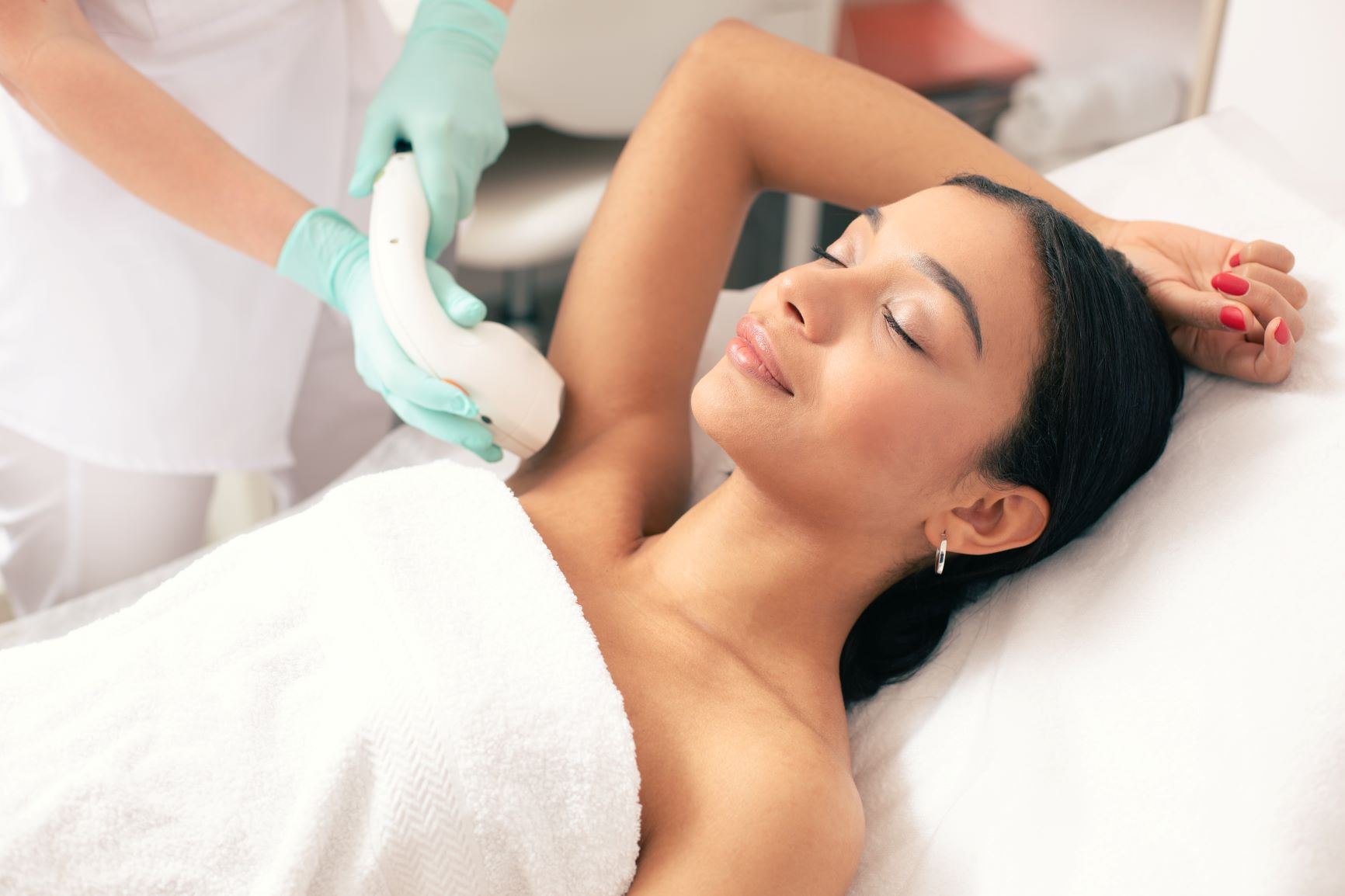 Laser hair removal in Toronto is becoming more and more popular as it's the best way to get rid of unwanted hair permanently. But, with changes in season and the weather in Toronto it's best to know when to start. Here's a guide to laser hair removal season by season.
Which Season is Best for Laser Hair Removal Treatments?
Laser hair removal is a non-invasive treatment to remove unwanted body hair from your face, back, arms, stomach, legs, bikini line, and any other body part you desire. The laser emits a concentrated light beam that absorbs the pigment of the roots of the hair and damages the hair follicle. After 5-7 treatments (depending on your hair thickness and colour), your hair follicles can no longer produce hair, and you become smooth and hair-free! Laser aestheticians ask patients to wait six weeks between treatments and avoid direct contact with the sun two weeks before their treatment. The more visible the contrast between your hair colour and skin, the better it is for the laser to target the hair, and more effective. During the summer months, it's hard to keep your skin from tanning and to go a shade darker, which will affect your treatment's effectiveness. However, different lasers like the GentleMax PRO® Nd:YAG 1064 nm laser specializes in bypassing the melanin to differentiate between dark hair and dark skin.
Fall is a Great Time to Start Thinking About Laser Hair Removal Treatments
The greater the contrast between your skin and your hair, the better. As soon as your summer tan fades and your skin is paler, you are ready to book your first laser hair removal appointment in Toronto. We suggest starting with the smaller areas of your body like underarms, bikini, or Brazilian during the fall, then begin to do treatments on the larger body parts during the winter.
Why is Winter The Best Time For Laser Hair Removal in Toronto?
During the winter time, the contrast between your skin colour and your hair will be the greatest, and the laser treatments will work the most effectively. You must also stop fake tanning, sunbathing two weeks before your first treatment, and stop plucking or waxing 2-3 weeks before your treatment. The laser needs to target the individual follicle directly, and if the skin has a sunburn or a bronze tan, it is tough for the laser to focus on the pigment of the hair and could result in a scar or burn on your skin. If it's already cooler weather, you can cover up your hairy legs or arms as you grow out your hair for laser treatments. We suggest starting your laser hair removal treatments on your legs, arms, face, back, or other body areas you want hair free. By May or June, you will be hair free and feel confident to show off your smooth body.
Get in Touch With the Laser Hair Removal Experts at IGBeauty Laser & Skin Clinic
The laser aesthetics at IGBeauty, will work out a laser schedule with you to get your appointments started in the fall and done by the spring. Enjoy your fun in the sun, and contact us for laser hair removal prices in the fall and get started on your treatments!