For those who are finally done with razors, creams, and waxing, the cost of laser hair removal might bring up some important questions. Fact is, the cost of regular and ongoing hair removal can add up over the year, and quite quickly. With laser hair removal, it's clearly about the long run – there is no doubt that both time and money are saved with permanent hair removal.
Needless to say, doing a spreadsheet or budget summary to compare hair removal techniques is silly. It's even sillier to figure out what hair removal costs from age 13 to age 50. The bottom line for most women is the cost benefit between conventional hair removal options and permanent laser hair removal. And that doesn't even consider the aesthetic benefits which last endlessly.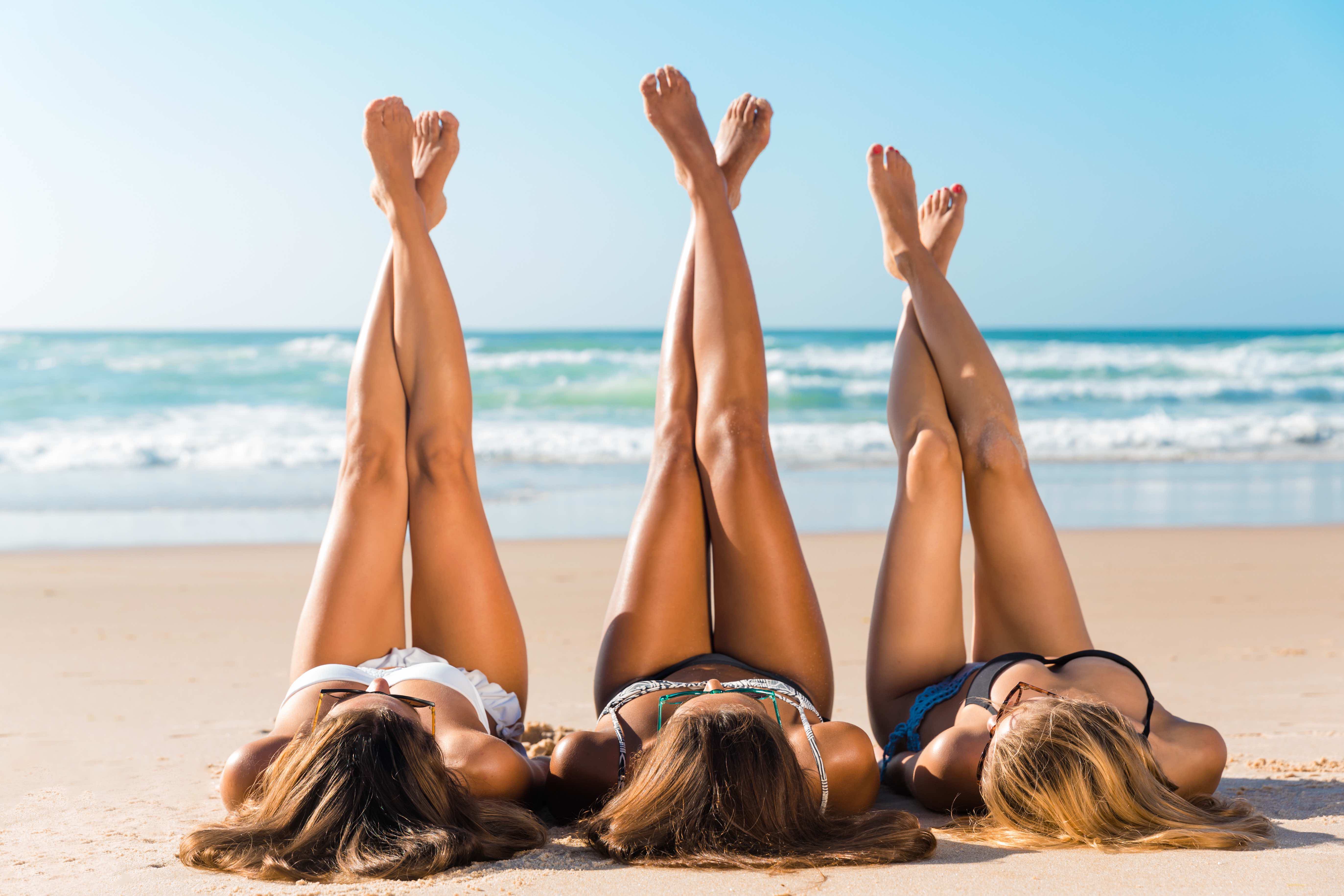 With professional treatment, permanent hair removal will usually require a minimum of 6 clinic visits (full legs). And while pricing might vary for various reasons, the 6 one-hour sessions are all that's required for total hair-freedom. Regardless of which hair removal method was being used, laser hair removal is a substantial cost saving over the long run, and a major time saver.
To be fair, the cost of laser hair removal will also depend on the individual – on how many actual treatments are required – on the area that is being treated – and on the consistency of the hair. All of these factors will influence the scope of hair removal, and therefore the cost. What's most important is not to take any budget shortcuts, or be attracted by discount prices or "deals".
Professional laser hair removal at IGBeauty Studio
At IGBeauty Studio, hair removal specialists recommend the number of treatments for optimum results. Offering a high standard of client service, in-house laser technicians are experienced with all skin types and all hair consistencies. The procedure is performed in a clean and sterile environment, using the latest technologies, and only the best quality skin products. With laser hair removal, results are apparent almost immediately, and the additional benefits as well.
LightSheer® Duet™ technology for superior results
For professionals, the LightSheer® Duet™ has proven to be one of the most effective approaches when it comes to permanent laser hair removal. Under expert supervision, the procedure is safe, without any adverse side effects and with long lasting results. With LightSheer® Duet™, there are also additional benefits from the procedure: sun damage spots are markedly diminished; skin pigmentation is significantly reduced; and the skin is revitalized and rejuvenated.
At IGBeauty Studio, laser hair removal can show noticeable results on even the first treatment, with more permanent results in three to five visits. Here again, the total number of treatments will depend on skin colour, hair colour, and hair consistency. For more information or to book a personal consultation, call IGBeauty Studio at 416-484-4884. For a complete list of specialty skin care services, as well as prices, please visit the company website at www.igbeauty.com .